At Designing Digitally, Inc., we've seen every type of virtual campus tour imaginable and have identified some common problems that can hinder their success.
Here are the top four problems we see and how you can avoid them:
1. Navigation
Many virtual campus tours today simply lead people through the tour and dictate the exact path each tour participant will take. However, this might not be the best navigation strategy. Not everyone who takes your tour will have the same needs or interests when they engage in your virtual tour.
Poor navigation paths could cause people to get frustrated and leave your tour before learning a thing about your school. It is important to offer users the ability to make their own navigational choices, while providing guidance along the way.
One way to make sure you don't develop navigation that is too confusing is to test your tour before launching it. Organize a group of testers who can give you honest feedback on how easy they found it to navigate your virtual campus tour.
2. Accessibility
Today's students like to be able to access the information they need from anywhere they are located. This is why it's important for your virtual campus tour to be accessible on different devices. By not taking into consideration all of the ways your virtual campus tour may be accessed, you may be automatically overlooking prospective students who would want to learn about your school through your virtual campus tour. You should consider how people are going to use your virtual campus tour before you begin development and take this into consideration when planning.
3. Sustainability
Like many things, technology is in a constant state of evolution. This can make it hard to develop virtual campus tours that not only meet your needs today, but also meet the needs of your admissions department tomorrow. If you choose to develop your virtual campus tour using a platform that isn't going to be useful for your admissions staff long-term, then you're likely to find that you've thrown money down the drain. Do your research and choose your platform wisely to ensure that your virtual tour can be used for years to come.
4. Action Items
You need to provide potential students an action item when they take your tour. They need to know what the next step is, or how they can get from one portion of the tour to another.
Without doing this, you risk having prospective students abandon your tour before they get very far into it. Find ways to keep your tour engaging.
Games, trivia, rewards, and more, can all make your virtual campus tour engaging and reduce the risk of abandonment.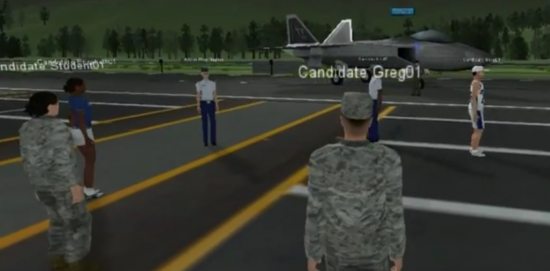 Virtual campus tours are all about making a campus tour accessible and engaging from one's computer, but it's a lot harder to do this than it may seem. By avoiding these four common mistakes, your tour stands a greater chance of becoming a successful recruitment tool for your university.
Latest posts by Andrew Hughes
(see all)