Kitely continues to move ahead with its infrastructure improvements. Just a few days after telling me the details of how they planned to roll out in-world payments, they announced today that they've done it.
Kitely users can now buy and sell things with the Kitely Credits virtual currency, and track all their purchases from the Kitely website.
Since Kitely still depends on using Second Life-compatible viewers, there are a couple of things that users need to keep an eye out for, however.
"Unfortunately, the 'Buy KC' button doesn't work in existing viewers because they hard-code it to go to Second Life, so buying KC can still only be done on our website," said Oren Hurvitz, Kitely's co-founder and VP of research and development, in the announcement.
In addition, some viewers show the balance as L$ instead of KC, but it's still the correct amount, he added.
Some currency features are still to be enabled, however. They include the ability to pay for premium plans with Kitely Credits — which is coming soon — as well as to set up ATMs and connect third-party exchanges to trade Kitely Credits for cash or for other virtual currencies. Premium plans including monthly allocations of usage minutes, free regions, and, in the future, will also include megaregions. Both usage time and region costs can already be paid for with Kitely Credits.
In addition, region owners will be able to change how much other users are charged to access their regions, so that owners of popular destinations can charge an additional access fee and pocket the money.
Web messaging
Kitely also added a feature today by which users can messages to other users from the Kitely website, without logging into the world.
"The message appears in-world, just as if you had sent it from your avatar," said Hurvitz. "If the user is offline then the message will be saved until the next time they enter any world."
There is a limit to 25 offline messages per user.
Teapot support
Kitely now also supports the Teapot viewer, in addition to Firestorm, Catznip, Dolphin, Exodus, Imprudence, Kokua, Nirans, Restrained Love and the official Second Life viewers.
If a new user has no viewer at all installed with they first come to the Kitely website, Kitely automatically installs the Firestorm viewer for them.
Teapot, like Firestorm, is based on the latest generation of the official Second Life viewers, which means that it supports mesh, media-on-a-prim, outfits, and other new features.
Imprudence used to be the recommended viewer for OpenSim grids but is no longer being actively developed, and does not support mesh and media-on-a-prim.
New group limits
Kitely users were previously able to create any number of groups they wanted, at no charge. As the grid gets bigger, this becomes a problem, since all the good group names get taken, and then most sit around unused.
Now it costs 100 KC to create a group, or about US $0.50 — less, if the credits are bought in bulk.
In addition, no one user can create more than 100 groups, and if a group doesn't get at least one new member within two days, it automatically dissolves so that its name can be used by other people.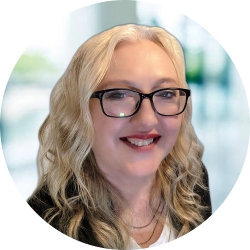 Latest posts by Maria Korolov
(see all)