Update: In-world payments have been enabled.
Kitely, the on-demand OpenSim hosting company, will be enabling in-world payments this month, both for resident-to-resident sales and for hosting fees.
"There are already thousands of dollars sitting around in people's accounts in unused Kitely credits, burning a hole in their pocket," Kitely CEO Ilan Tochner told Hypergrid Business.
Kitely users began accumulating Kitely Credits since the start of February, when Kitely started billing for its hosting. The way Kitely works is that users either buy Kitely Credits a-la-carte that they can use to cover their Kitely usage fees, or sign up for one of several plans — each of which not only offers a certain amount of in-world time, but also comes with its own allotment of Kitely Credits. Unused Kitely Credits roll over to the next month. So, since there has been little to spend them on so far, other than covering usage costs for visitors, users have simply be watching the credits add up.
"If you buy a plan, you're getting between a quarter and a sixth of your value in Kitely Credits," said Tochner. "And they don't expire."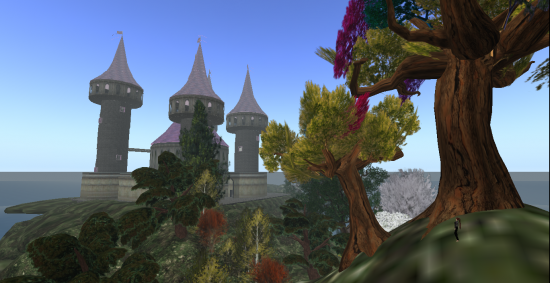 Once in-world payments are in place, users will also be able to use Kitely Credits to pay for their hosting, and to pay to access premium destinations. For example, a popular club could set a cover charge above the regular Kitely usage fees.
Soon, there will be even more incentive to sign up for one of the monthly plans — the higher tiers will also come with megaregions.
Take, for example, the $20-a-month plan, which comes with 10 regions, 83 hours of usage a month, and 1,000 Kitely Credits. Soon, instead of getting 10 regions, all customers choosing this plan will be getting ten megaregions instead, each megaregion the size of four standard region.
The  $50-a-month plan comes with 30 regions, which will be expanded to 30 megaregions, each of them the size of nine standard regions.
The  $100-a-month plan comes with 100 regions, each of them will become a megaregion, the size of 16 standard regions.
The additional land can be left as empty sea, used for landscaping, or become a complete build.
The larger regions don't come with more prims, however. The same 100,000 prim limit applies to the entire megaregion. So, for example, on a four-region megaregion, you can have 25,000 prims on each region, or 85,000 prims on one and 5,000 prims on each of the other three.
Tochner said he hasn't made a decision yet about how users will be able to cash out their Kitely Credits. One possibility is to allow third-party exchanges such as Virwox to access the company via an API, the same system used by Second Life.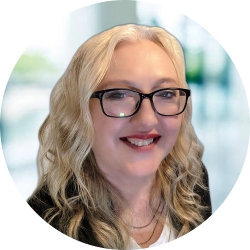 Latest posts by Maria Korolov
(see all)