Florida-based ReactionGrid, a pioneer in OpenSim hosting for corporations and educators, is scaling back on its OpenSim business in favor of its Unity-based Jibe platform, and considering closing down its namesake grid.
"We will focus on very high level OpenSim work only," ReactionGrid co-founder and CEO Kyle Gomboy told Hypergrid Business.
However, the company will continue to provide hosting for JokaydiaGrid, which is focused on serving educators.
"We are pushing educators to Jokaydia," Gomboy said.
Meanwhile. the company's view of its namesake grid is "evolving," he added, and the grid might even be closed.
"We're debating that now," he said. "I'd like to keep it up as a portal of sorts for a bit but we'll be deciding that soon.  The push is to promote Jokaydia Grid as our choice for educators which is who primarily use ReactionGrid the world."
ReactionGrid was one of the first companies to offer OpenSim hosting, with brand-name customers like Microsoft.
Over time, however, the company began to focus on its proprietary, Unity-based Jibe platform, which runs in a browser.
Meanwhile, OpenSim continued to develop, while ReactionGrid failed to upgrade its grid servers, and the namesake grid fell behind.
Today, ReactionGrid is about 80 regions in size, down from around 150 in September 2009, when Hypergrid Business first began tracking grid statistics, and reported just 105 active monthly users this month. This was a drop of over 300 active users compared to the previous month, when ReactionGrid was one of the top ten busiest grids, and the decline may have been due to the end of the academic year.
ReactionGrid also pioneered a flat $25 per region rental price, which was discontinued in 2010 in favor of server-based pricing.
However, JokaydiaGrid continues to offer individual regions at about the same price. JokaydiaGrid has also been updated to a recent version of OpenSim, so that users can now teleport back and forth to other hypergrid-enabled grids.
ReactionGrid has already removed the OpenSim options from its online store, which now focuses almost exclusively on Jibe products and services.
In addition in being a pioneer in OpenSim hosting, ReactionGrid was also a pioneer in the Unity space. It's Jibe platform was the first, and is still the most well-developed, of a new breed of browser-based environments.
Other OpenSim hosting companies have since followed suit, and began offering their own Unity-based environments, including Sine Wave and Second Places.
Unity's advantage over OpenSim is that the worlds can be embedded in a Web page, and don't require heavy viewer downloads — just the Unity plugin itself. In addition, they can be exported to Flash. However, these worlds are also completely mesh-based and can require professional 3D development skills.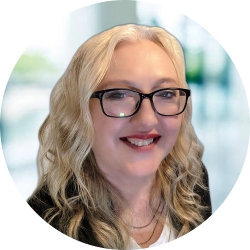 Latest posts by Maria Korolov
(see all)