Kitely, the only OpenSim hosting company to offer on-demand, low-cost regions, announced megaregion support today.
This means that customers can have islands that are one, four, nine or sixteen regions in size.
The option is available to all users, including those on an a-la-carte payment plan, and it only takes a couple of seconds to create a large world.
Each region in a megaregion counts against a user's total plan allotment. For example, users on the $35 a month unlimited use plan get 20 free regions, which they can use to create one 16-region island and one four-region island, or five four-region islands, or 20 single-region islands, or any other combination.
Additional regions can be purchased for $1 a month each.
One caveat, however. Just because each region can hold up to 100,000 prims, don't expect to have 1.6 million prims on your 16-region world. Instead, those 100,000 prims now get distributed across all sixteen regions.
"There is a limit of 100,000 prims for the entire world," said Oren Hurvitz, Kitely's cofounder and vice president of research and development, in the announcement. "Every prim you use in the world subtracts from this shared quota, regardless of which region it is rezzed in. Note that the viewer will show that the prim limit is 100,000 in each of the regions separately, but you won't be able to create more than a total of 100,000 prims throughout the entire world."
So, for example, if a customer creates a four-region world, each region could hold 25,000 prims — or one region could hold 100,000 prims and the rest could be empty. If you want to distribute prims evenly across a 16-region world, hold on, I'm doing the math… that's 6,250 prims per region.
When creating a new world, customer can choose to have empty land, a VCE Collaboration space, or the four-region Universal Campus (read our review here).
There are no terrain options or other megaregion worlds to choose, but customers can upload any other OAR file they wish when they create the world. (See: Where to get content for OpenSim.)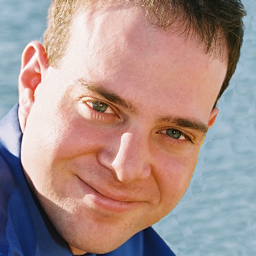 Kitely CEO Ilan Tocher said that the goal is to make the initial setup as simple as possible.
"Adding too many new features will just complicate things," he told Hypergrid Business. "It's a delicate balance."
The company is working on creating a service, however, where Kitely users can upload their existing worlds and share them with others.
"Our plan is to have a world library where people can easily upload worlds, and set prices, and people can use worlds specific to the acitivity they want," he said. "And the person who built the content — if they want — can monetize it."
The new megaregion worlds load quickly and are very responsive. According to Tochner, Kitely did some behind-the-scenes technical work to speed up performance, making them use up to five times less computing power than typical.
The company also offers the option to turn off the megaregion feature.
Making a four-island or a sixteen-island world a megaregion completely eliminates border crossings between the regions and allows easy use of vehicles. It also eliminates building problems — for example, if a bridge crosses a region border, pedestrians can fall through it when walking across. Builders typically solve the problem by making the bridge twice, and anchoring each copy of the bridge on opposite sides of the border crossing — or putting in invisible prims or using other devices to keep folks from falling.
However, some folks have also reported problems with using megaregions because not all viewers support them correctly.
"For example, parcel audio doesn't work except in the root region — the region at the South-West corner of the world," wrote Hurvitz. "Therefore, some people will prefer not to use megaregion mode."
The megaregion feature can be turned on or off at any time while the world is empty.
However, the world size itself can only be set once, when the world is created.
Customer can export their entire multi-region islands as OAR files. Kitely has already donated the functionality for multi-region OARs to the OpenSim community, and it is available to other grid owners and hosting companies who wish to use it.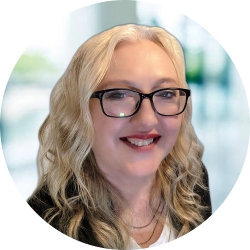 Latest posts by Maria Korolov
(see all)