The Firestorm viewer now has an office on OSGrid, project developers announced yesterday.
According to Jessica Lyon, lead developer at Phoenix Firestorm Project Inc. the office is located on two regions donated by Walter Balazic, owner of the Littlefield Grid and founder of the Littlefield community on OSGrid.
OSGrid is the largest grid running on the OpenSim platform, and is hypergrid-enabled, allowing travel to other grids. OSGrid residents who want to visit the Firestorm office can find and teleport to "Firestorm Island" in the viewer's Map window. Residents of other grids can hypergrid teleport to hg.osgrid.org:80:Firestorm Island if their home grid allows hypergrid teleporting.
The Firestorm viewer has traditionally been aimed primarily at Second Life users — in fact, it was recently ranked both the most popular and the most stable viewer on that grid.
Firestorm developers recently announced support for an OpenSim-focused version of the viewer, however, to comply with Linden Lab and Havoc licensing requirements.
"Having a region there helps us to further test Firestorm's OpenSim capabilities and work towards ironing out all the bugs," Lyon said in her announcement.
There are some areas, such as megaregions, hypergrid teleports, logins to multiple grids, and prim and building limits, where the standard distribution of OpenSim differs from Second Life.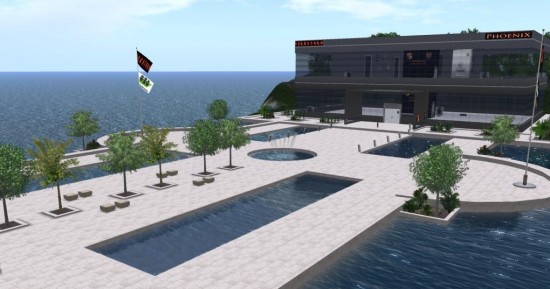 Firestorm has also started working with the Simulation & Training Technology Center, a branch of the United States Army Research Laboratory to help make OpenSim more secure for their grid, Lyon wrote. The Army will also be contributing some of their work to the Firestorm viewer.
Although the Simulation & Training Technology Center does have a presence in Second Life, their focus remains on OpenSim, she added
Although the release date for the next version of Firestorm has not yet been announced, many features of the new version have. According to Lyon, the new version will contain features like saving or restoring custom camera positions, a spellchecker and autoreplace function, a new font designed for dyslexic people, and many more.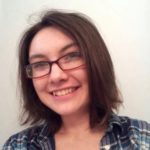 Latest posts by Anastasia Korolov
(see all)