Event manager = 1/3 mad scientist, 1/3 psychologist, 1/3 logistics expert
Since virtual events share many of the attributes of physical events, it makes sense to start by discussing some of the attributes of event managers in general. In many ways, events are like chemistry experiments – place a few thousand people in a large bowl (convention center), add training sessions and other content, sprinkle in a few pyrotechnics, throw in enough food to feed a small army, and mix. If the event organizer has been successful all the ingredients combine safely and seamlessly.
In my experience, all event managers share three attributes in common – passion, people skills, and precision. Passion is critical for a number of reasons. First, it allows event managers to survive and thrive in a high pressure business. Second, events often take on the character of event organizers, making their emotional states critical to motivating the other members of their team. People skills are equally important as 50% of the success of any event (and probably much more!) comes down to the everyday negotiations, discussions, and compromises that form the foundation of any event. Finally, event managers need to be precise in everything that they do, ensuring that every item (from the smallest box of t-shirts to the latest $100,000 sound system) arrive on time and work as planned.
Regardless of the type of event, the basics of passion, people, and precision will form the core of any event manager's success. However, as virtual events gain in popularity, a new set of skills will be required to fully take advantage of this new medium. It is important to keep in mind that for each of the attributes below, Social27 and other platform providers have the specialized resources to make any virtual events a success. But, to get the most from this type of partnership, developing the skills below will definitely help.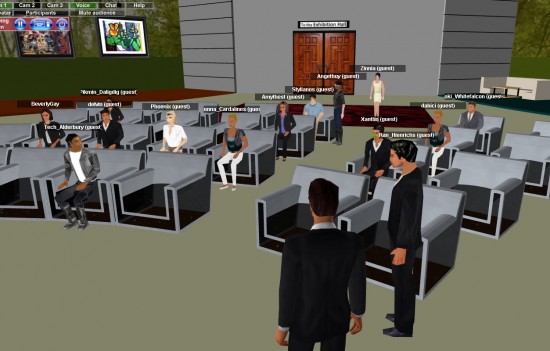 Virtual event management – we built this city on 1's and 0's
As virtual and hybrid events have become a part of many companies' marketing strategies, the need for virtual event management has also increased. For the most part, corporate event managers have been asked to look after all events (online, physical and hybrid), although a few firms have hired virtual event managers to look after their online efforts. Regardless of how virtual events fit into the corporate structure, anyone looking to manage (or hire someone to manage) a virtual event, should consider the following skills and characteristics as a good starting point for success:
The more things change, the more things stay the same… kind of
As I said earlier, all event managers, regardless of the medium that they work with, require passion, people skills, and precision to be successful. However, as virtual and hybrid events become a more important part of all companies' plans, a new set of skills will be required. With a new world of opportunities opening up for virtual event managers, there has never been a better time to be a part of this exciting industry.
(This article reprinted with permission from Virtual Events.)

Latest posts by Ike Singh Kehal
(see all)