The number of public OpenSim grids has more than doubled in 2012, from 98 at the start of the year, to 232 grids active this month.
Here are some reasons why this is happening.
Easier setup from established hosting providers
Companies like Dreamhost Metaverse, SimHost, Virtual Reality, and many others are rapidly gaining experience and improving both support and user interfaces for their clients.
Virtual Reality, for example, hosts AnSky, Urban Nation, and Ice Grid, according to company CEOÂ Oliver Fannar Gray.
Dreamhost Metaverse hosts hundreds of grids, including AviWorlds, AviWereld, Metaverse Concept, The Microverse, and the NOBLE educational grids for the Forsyth School District in Georgia.
Easier self hosting with simple distributions
Nicely packaged versions of OpenSim such as New World Studio, Sim-on-a-Stick and the Diva Distro offer quick and easy ways to set up minigrids. All can be configured to be accessible via the Internet, or via the hypergrid, or both.
Many small grids are set up this way, including Iti Motu Resort, Pathlandia, 3dcolab, Adrianopolis, the University of Bolton grid, Troppo Club, and HewittSim.
Even some larger grids, like the 74-region Savage Grid, the 35-region Rutgers University grid, the 22-region Sanctuary grid, or the 27-region Ignis Fatuus grid, take advantage of some of this functionality.
Increased stability and performance
For many applications, OpenSim meets or exceeds the stability and features available in Second Life. Schools and companies setting up their own grids, for example, can ensure adequate server capacity for their needs, combined with full control, privacy, and full backups.
In particular, this year we've seen the quick spread of Vivox voice through the OpenSim metaverse. Voice is a must-have for many business and educational applications, and Vivox is the gold standard of voice in virtual worlds. It is also the same system used in Second Life, so works with all Second Life-compatible viewers.
Name-brand users speak up
Organizations are starting to speak up about how they're using OpenSim. Georgia's Forsyth School District has issued press releases and talked with Hypergrid Business and other publications about how and why they created their grid.
Most recently, the US Army's Research Laboratory Simulation and Training Technology Center went public about its experience with its MOSES OpenSim grid.
As more and more organizations report success with their OpenSim projects, it becomes easier for others to follow in their footsteps.
More ready-made content available for new grids
Moving content from Second Life to OpenSim can be difficult, if not impossible. In the past, content that was available in OpenSim was often of dubious provenance, distributed without clear license terms, or obviously copybotted from Second Life by hackers.
Today, companies, non-profits and educational institutions have several places to get clearly licensed content for their OpenSim grids. Linda Kellie, for example, has 20 complete regions available in the form of OAR files. These regions are fully landscaped and stocked with buildings, plants and freebie stores. She also has thousands of items — individual objects, textures, scripts, animations, and more — available for individual download or in the form of IAR — inventory archive — files. Her content is original creations, licensed with no rights reserved, to use or modify in any way imaginable.
Other creators are sharing their content on OpenSim Creations, typically with Creative Commons licenses. And some creators are setting up commercial storefronts, such as Total Avatar Shop, which can deliver purchases directly to private grids.
The availability of clearly licensed content allows private grids to be set up quickly and easily, with no worries about copyright infringement lawsuits. Many hosting providers will even upload ready-made content, such as Linda Kellie's Freebie Mall region, when they first set up a grid for their customers.
Gateway grids
There are now a number of successful and busy OpenSim grids. InWorldz reports thousands of active users each month. Kitely can put you in your own region, for free, in just a couple of minutes.
As the number of people on any OpenSim grid increases, so does overall familiarity with OpenSim as a platform.
Some of these users then head back to their schools, companies, or non-profits and recommend OpenSim as a platform for enterprise projects. Or they go home and set up their own grids, for themselves, their families, their friends, and their communities.
At the start of this year, there were around 10,000 active users on those grids that reported these numbers. Today, according to the latest data, there are more than 19,000 on the 232 public grids.
Better promotion and marketing
One other reason that the number of public grids has doubled over the past year could be that the grids are getting easier to find.
Grid owners are contacting Hypergrid Business with opening announcements, adding themselves to the OpenSimulator's Wiki Grid List, putting up a gate from The Hypergates, and including themselves in the Metaverse Ink search engine.
They are also paying attention to whether their grids can be found by Google, which is useful for journalists using Google Alerts to keep an eye on grid developments.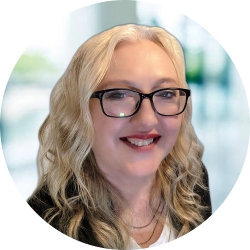 Latest posts by Maria Korolov
(see all)