OpenSim hosting company MyOpenGrid has released the preview version of its free, open source front end for OpenSim grids, called Mwi. It is designed to more easier to install than most other web front ends available today, but with more functionality than the Diva Distro WiFi interface.
Mwi is a content management system, meaning that it provides an easy way to manage the stuff on your website — like of like the way WordPress lets you manage the contents of your blog, without you having to code any HTML yourself.
"Mwi is meant to be a full CMS where the user can create pages, navigation links, install modules, custom themes and all features that you expect in a CMS," said company founder Jefferson Costella. "Of course, the CMSis very new so a lot of features that you see in old CMSs — like Drupal or WordPress — are not implemented yet, but will be eventually."
Mwi has two main parts — the front end designed to be seen by visitors, and the administration area where grid managers can make changes.
For example, the Mwi allows grid managers to easily change the image that appears on the welcome screen when users log on. They also also have the system automatically loop through several images, or show a image keyed to the time of day.
Grid administrators can also change how their users are allowed to register for the website. For example, users may be required to respond to a confirmation email before their account is activated.
"If you have the OpenSim module installed and configured the user will be automatically created in your grid as well," said Costella. "It also can be disabled using the administration area, in case you have a closed grid and want to create users yourself."
Mwi doesn't currently support a mechanism to allow users to purchase land on the grid.
"But a module could be created to handle that feature," he said. "Virtually any module can be created. Since the system was built from the ground up with OpenSim in mind, there are some functionalities for developers built into the system that makes development for OpenSim easier."
Mwi works with any grid type, he said, and supports hypergrid-enabled grids.
He warned the the product is still under development.
"My first priority for the CMS is to fix existing bugs until the code is mature enough for a stable release," he told Hypergrid Business. "I will be spending most of my additional time writing documentation in the next few months. In addition to this I look forward to working on offline messaging, groups, and currency modules."
Other options
Today, grids looking for a Web-based front end for their virtual worlds have a choice between the super-easy Diva Distro WiFi interface and several PHP and Python-based alternatives.
The Diva Distro WiFi installs itself automatically when you set up your Diva Distro — you don't have to do anything special. It shows the statistics of your minigrid and it allows users to create new accounts. You can easily change how it looks by opening your Diva Distro folder, going into your WifiPages folder, and editing the HTML files. There's also an images folder there, where you can swap out the images for ones you like better. Pretty easy and straightforward. Many grids just leave it alone and it works just fine out of the box. You can tell when a grid is using the default WiFi interface because of the black background and the image of the floating orange balls.
The other interfaces take quite a bit more work to set up, and may require custom coding if you want any particular functionality. I haven't used any of them, but if you have, and could drop a note in the comments about your experience with them, that would be great.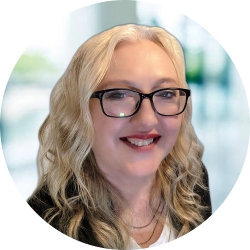 Latest posts by Maria Korolov
(see all)