Adminotech Ltd., a realXtend vendor, began publicly testing its WebRocket browser-based viewer for its Meshmoon virtual world today.
The viewer is in its very early stages, however. It supports text chat and basic movement controls, but has no in-world building tools, avatar customization, user inventories, or voice.
"This is not a standalone web client or just loading a static scene," said Adminotech lead programmer Jonne Nauha in today's announcement. "We are actually connecting to a live hosted Meshmoon server that serves the same scene and protocol messages as it would for desktop clients. Web and desktop clients can see each others' avatars, see their live movement and chat with each other."
WebRocket can be accessed via the latest Firefox and Chrome browsers, he said. "We might add Mac OS X Safari support later."
Unlike the Tundra and realXtend technology on which it's based, the WebRocket client will not be open source, he told Hypergrid Business.
"The WebRocket development has been done out of our own pockets, not with any open source funding, so for the time being this part of the implementation will stay closed source," he said. "The development has been driven by Meshmoon and there are Meshmoon hosting specific things that make it work so great, so in essence it would not be that useful to others without some or major modifications."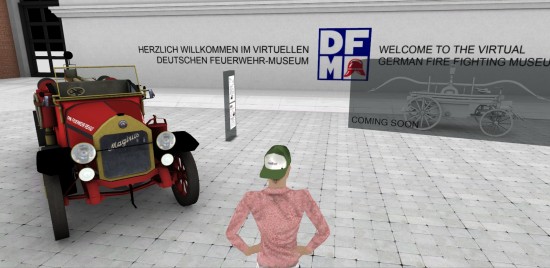 There is currently only one virtual location accessible via WebRocket, and that is the under-construction Virtual German Fire Fighting Museum.
More public environments are available via the traditional standalone viewer, which is available for download here, but I was not able to get the viewer to work.
Like the recently-released PixieViewer for OpenSim, WebRocket uses WebGL and HTML 5 technology and runs in modern browsers and mobile devices without a plugin or downloads. However, PixieViewer has some features that WebRocket lacks, such as in-world building and texturing tools.
The realXtend platform is a branch of OpenSim that split off in 2008 when it added mesh support to the platform, years before Second Life or mainline OpenSim did so. The realXtend platform was difficult to use, however, and incompatible with existing Second Life and OpenSim viewers, so adoption was limited to embeds in other projects.
Today, the best known of these are the CyberSlide and CyberTeam products from Oulo, Finland-based CyberLightning Ltd., and the Meshmoon virtual world environment from Adminotech Ltd., located nearby in Kempele, Finland.
Even though Second Life and OpenSim now have mesh support, realXtend has evolves into a different direction, with a different approach to both mesh and avatars. There is a modrex module that added realXtend-style mesh support to OpenSim, but it never got any traction.
There are no large public social worlds running on the realXtend platform.
Possible obstacles to deployment include the lack of OpenSim and Second Life compatibility, and the need to use professional 3D modeling tools to create content.
However, Adminotech has begun working on in-world content creation tools, the company said in a newletter. The first phase is in-world environment editing such as sky, water and light settings.
Those interested in setting up their own private environment can get a free space that holds up to three concurrent users and has 100 MB of storage. The price goes up to 20 Euro per month for up to 20 concurrent users and five spaces, and 99 Euro per month for up to 50 users and 10 spaces. More pricing options here.
I've tried to sign up for this to test it out but, again, couldn't get the regular downloadable viewer to work.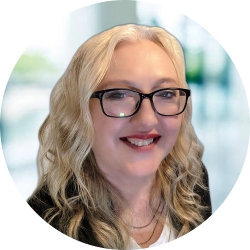 Latest posts by Maria Korolov
(see all)