The top 40 OpenSim grids lost 634 regions this month, for a new total of 23,411  regions on these grids, mostly due to the fact that ScienceSim reported a loss of almost 2,000 regions. The top 40 grids also reported a total of 17, 591 active users, a drop of 470 compared to the same time last month, mostly due to lack of active user numbers from 3rd Rock Grid.
Since we last checked a month ago, ScienceSim took down its "Geography" regions, which were part of a scalability test that put more than 1,000 regions on a single server. These regions simulated Yellowstone National Park using actual geographic survey data. As a result, ScienceSim lost around 75 percent of its land area, or 1,826 sims. The former home page of the grid – ScienceSim.com — now forwards to a page on Intel's site. Intel is the grid's corporate sponsor.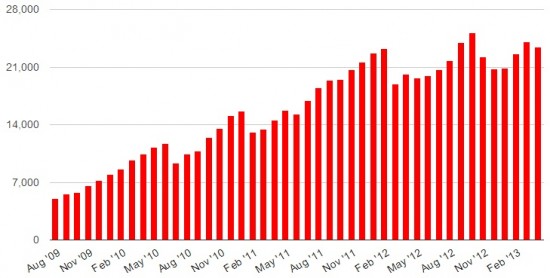 A total of 228 grids reported some statistics this month, out of a total of 254 active grids. All these grids combined had 26,082Â regions and 19,974 Â active users.
OSgrid was the biggest gainer, with 270 new regions. Metropolis was second, with 239 new regions. Kitely was the fastest-growing commercial grid, with 232 new on-demand regions.
OSgrid hasn't had a major region cleanup since January, but announced in late March that region owners can now remove their own regions from the map through a self-serve region purge option on their website account profile. There was no additional information about this feature on the OSgrid website, and there have been no new weekly briefing reports since March 25. The grid shut down its weekly town hall meetings earlier this year.
Popularity
For company and school grids, relative popularity is not an issue — the grids are set up for a specific purpose, and if they meet that purpose, then they are successful. The same is true for grids run by niche communities or that serve a special purpose not found elsewhere.
But when it comes to general-purpose social grids, the rule of thumb is: the bigger and busier, the better. People looking to make new friends look for grids that already have the most users. Merchants looking to sell content will go to the grids with the most potential customers. Event organizers looking for the biggest audience… you get the idea.
With that in mind, here are the 10 most popular grids this month:
3rd Rock Grid is not included in our top-ten list this month because they did not show active user statistics on their stats page.
Kitely reported the biggest increase in active users this month, gaining 216 actives — a 56 percent increase over last month's 386 users.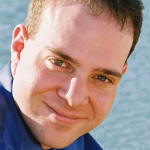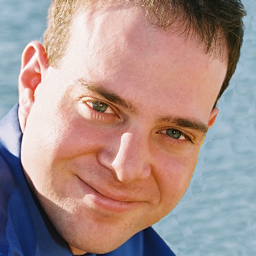 "The growth in user activity in Kitely is accelerating as people are opening new accounts and beginning to upload their content into Kitely in preparation for the upcoming Kitely marketplace," Kitely CEO Ilan Tochner told Hypergrid Business. The Kitely Market is expected to go live in June.
The grid will be allocating merchant parcels on the community-built Kitely Plaza over the next few weeks, he added, and merchants still have the opportunity to sign up for the Kitely Market Early Bird Promotion, which includes a 50 percent discount on listing fees.
Space is also available for artists, Tocher added.
In other news, Kitely saw positive coverage in Wired this month.
"We expect this interest will turn into additional mainstream coverage in the coming weeks," Tochner said.
Other gainers this month included Island Oasis, which grew by 205 active users, and Avination, which gained 111 active users.
InWorldz lost the most active users, at 120, but maintained its first place position with an extremely healthy margin.
Two grids in the news lately, OSgrid and Metropolis, both lost a few active users. OSgrid was down by 52 actives, or around 2 percent of its active user base. Metropolis was down by 52 actives, or 4 percent of its active users.
Other grid news
The Metropolis grid celebrated its fifth birthday with more than 30 events over the course of five days, including live music, parties, tours, public readings, art exhibitions, a light show, and awards ceremony. The grid also has a new welcome region.
The Moreno grid, new to our list this month, caught our attention because its URL shows that it is running on the Amazon cloud. I've seen test regions running on Amazon before, but never a standard OpenSim grid with multiple active users. It's even hypergrid-accessible. Kitely does run its regions in the Amazon cloud, of course, but using its own on-demand launching system, not a standard deployment of OpenSim.
SkyLine Grid moved to new virtual servers. The grid is still under construction, and in a bid to attract content creators, is offering in-world credits for mesh objects. "I am currently working on generating a whole new set of custom avatars that can be picked at registration from a heavily customized version of Diva WiFi, which I am planning to integrate in a whole new web layout soon," grid owner Fabio Basile told Hypergrid Business.
On Virtual Ryukyu, which focuses on A recreation of historic Japan, grid owner InuYasha Meiji has been experimenting with sound. "I added lots of looped and timed sounds to do some sound scaping and it  was a great change and much more realistic," Meiji told Hypergrid Business. "Now you can walk from the shore line hearing the ocean waves fading in the distance, into a wooded village with the sounds of birds or small frogs if it is after dark.  A little closer to the center of the village during the day you will hear children speaking Chinese and other Asian languages playing, and some adult conversations among other sounds.  You can walk out of town headed to the lake and hill to the KamiAsagi (God house) on the hill where the breeze picks up and you hear some wind and the sounds of the river from the lake to the ocean outlet. This is all very relaxing and makes for a complete scene.  I hope more of you consider sound scaping your sims, it really makes a more complete world."
The InWorldz physics engine now supports mesh objects, InWorldz CTO David Daeschler told Hypergrid Business. "This work will be available on our beta grid shortly," he said. You can see him driving an untextured mesh car in this video. In addition, a machinima video of InWorldz' "Imagination" region is currently being shown as a public art installation in Australia.
Grid Nirvana has outgrown its datatabase and will be upgrading. "Ours has grown beyond what is realistically handleable — stuffed with unused data from old regions and unused avatars," said grid manager Simon Jones. "Daily backups take the grid down for almost three hours each day." To migrate to the new database, each region and avatar will be backed up individually, then uploaded to the new database. Users will receive a new password by email. The migration is scheduled for the beginning of May.
The Virtual Highway grid upgraded to the latest version of OpenSim and, as part of the upgrade, turned on Bullet physics. BulletSim is an experimental physics engine currently being developed by Intel for OpenSim. BulletSim promises better performance and better support for vehicles, but is still a work in progress, so most grids run the default ODE engine. "It seems to be doing fairly well," grid manager Gene Call told Hypergrid Business. "Everything is stable, and we have some vehicle scripters coming in and will be testing this month." In other grid news, Tendrik Carr and Trixie Noel's steam punk city Port Lovelace tied for first place in a grid-wide building competition with Molly Dolly's Enigma, a fantasy castle build. New businesses on the grid include Bob Peterson's BP Supplies, Elf Moonsong's ElfWorkz, Megan Cline's MC Designs, Madison Gardner's Out of Time Architecture, and Wyn Burgess' Burgess Built. New building projects include Enchanted Mermaid Islands, being built by Megan Cline, and a new Boardwalk, being built by Tendrik Carr and Trixie Noel, based on 1920s boardwalk photographs.
The Army's MOSES grid was active this month, with the first in a planned series of scalability tests. As a result of the first test, the grid installed new networking equipment and will be doing another 100-user-plus test in early May. The grid also announced of a partnership with Intel, and was featured in a story that ran in Network World, PC World and other IDG publications. Kitely, InWorldz, Dreamland Metaverse, and SimHost were also mentioned in the story or in the accompanying slideshow. The grid will be adding a new server to address increased usage and demand, said Douglas Maxwell, science and technology manager for virtual world strategic applications at the U.S. Army Simulation & Training Technology Center. "This will give us the ability to add approximately 100 more regions by the end of May," he told Hypergrid Business.
Island Oasis has rolled out its own custom location URLs for residents to accommodate residents who use a variety of viewers to access the grid. "As a perk, residents have the additional option features of adding a title their IOURL and adding an image," grid marketing director Liz Harrington told Hypergrid Business. The grid also updated the llGiveMoney script command so that it now works when the avatar receiving the money is in a different region, instead of only being limited to when the script is running in the same region as the avatar. The grid also added staff in the marketing, mentoring, and region support areas, and  is pleased to see a resident developing a motorcycle-themed nine-region area called "The Hollows." Finally, the grid is currently holding a "Tax refund" land sale for residents who prepay for six or 12 months of hosting. The sale ends on April 30.
The science fiction-themed Viradu grid shut down this month. "It was mostly an experiment to learn about virtual spaces and develop material for my science fiction writing," said grid owner Michael McAnally, author of the Transhuman Singularity blog. "I was the first science fiction blogger with his own self hosted virtual world," he told Hypergrid Business, adding that it cost $70 a month to run. The 12-region grid had 125 registered users when it closed, saw up to 55 visitors a month, and was accessible via hypergrid teleport.
Transitions
We marked 43 grids as suspended this month, including Alethia Grid, Asia Fantasy Land, Avatar Connection, AVWE, Brenners World, Cottonwood Creek, Cuddles' World, Cybergrid, Eden Cat, EduGrid, Fearless Mysteries, Gimisa, GorGrid, Hogwarts, HRD, Icarus Realms, Ingen Lab, Insight Concepts, Karmalot, Kinc Grid, Koeberle, linkinulife, Marble Isle, NsG_Hypergrid, Open Island, OpenSim World, OurSimLife, Owl Consult, Pleasant Retreat, Ravens Bluff, Role Play Worlds, Secondlife World, Sirius, Stone Grid, Swondo World, Texas, Thornehaven, Uzuri Virtual, Velus Universe, Virtual History, Virtual Marin, XTR-13, Zairus Grid
Meanwhile, we've added several new grids to our database, including Desert of Aaravin, Simelation, iSynergy3D, Fantasygrid, SecondLifeBook Grid, VIEW, Athabasca University, GridTripper, Moreno, Daimos World, KUNDGRID, FeelGood, LeBourg, Equal, ZodiacWorld, Shangdu, Virtualgoo, Hypericum Omega, OSpain, RandomWorld, Free OpenSim, Nemesis 3D, and iTEC.
If there's a public grid we're not tracking, please email us at editor@hypergridbusiness.com. There's no centralized way to find OpenSim grids, so if you don't tell us about it, and Google doesn't alert us, we won't know about it.
The official OpenSim website – OpenSimulator.org – began tracking download numbers for the software in January. The various versions of the packaged software were downloaded1,065 times over the past four weeks, bringing the total number of downloads so far this year to 7,926.
The Diva Distro, a more user-friendly version of OpenSim, has been downloaded 671 times over the past month. The total number of Diva Distro downloads now stands at 20,642. This does not mean that there are twenty thousand mini-grids out there, however — someone might download the software but never use it, or download it once and use it to set up many grids. And it doesn't include the Diva Distros used as part of the New World Studio distribution of OpenSim, which has a new release out this month, as well as a new premium edition with additional management features due out soon.
Diva Distro is also part of Sim-on-a-Stick, a version of OpenSim packaged to run on a USB stick, which was downloaded a record 1,235 times since last month, for a new total of 19,727  downloads. Part of the increase could be due to attention generated by Australian educators Kate Booth and Lisa Jacka. Most recently, Kate Booth and her students presented at Southern Cross University, launched a virtual heritage project, and were featured in the Dunoon Gazette (see page five). As a result, Australia accounted for 20 percent of Sim-on-a-Stick downloads this month and 14 percent last month, compared to an average of 8.4 percent in the past.
Meanwhile, according to data from The Hypergates, the number of hypergate jumps on their network decreased by 714, to 2,418.  The system now has 671 registered hypergates, up by 42 from last month, on 62 different grids.
This data is very limited, however. For example, not all hypergates are part of The Hypergates network — anyone can create their own hypergate by dropping a script on any object, such as our touch or walk-through single-destination hypergate script. In addition, many people do hypergrid jumps without using any gate at all, simply by typing a hypergrid address into Map-Search, or by using a hypergrid landmark created during a previous jump. There is currently no way of tracking that traffic.
Our own Hyperica directory now tracks 99 grids that are accessible via hypergrid. This past month also saw 96 unique visitors to the Hyperica in-world hypergate terminals, down from 101 the previous month.
Meanwhile, Second Life continued to lose land according to data from GridSurvey, with 73 fewer regions today than the same time last month. The Second Life grid now has 27,501  regions, down 2,506 regions from this time last year, and 4,384 fewer regions than its peak in June of 2010. According to GridSurvey, the last time the grid was this small was in May of 2009.
April Region Counts on the Top 40 Grids
The list below is a small subset of existing OpenSim grids. We are now tracking a total of 603 different publicly-accessible grids, 254 of which were active this month, and 228 of which published their statistics. There were a total of 26,082 Â regions, Â 307,080 registered users, and 19,974 Â active users on those 228 grids.
Many school, company or personal grids do not publish their numbers.
The raw data for this month's report is here. A list of all active grids is here.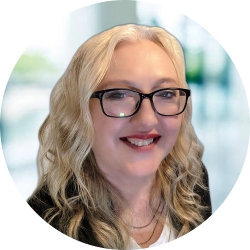 Latest posts by Maria Korolov
(see all)