Only 65 out of more than 110 participants were able to log into an OpenSim scalability test conducted last Friday by the U.S. Army Simulation & Training Technology Center.

"Real-time inspection of the logins indicated messages were queuing — getting backed up — by the firewall," said Douglas Maxwell, the center's science and technology manager for virtual world strategic applications. "I suspect the policies for firewall configuration may be responsible for this log jam."
However, once the users got past that initial hurdle, the avatars were able to move around inside the virtual world easily, he said.
The scalability experiment used Intel's Distributed Scene Graph technology that allows the workload for a single OpenSim region to be shared among multiple servers.
The original plan was to have 100 people sign in, each with a particular job to do in a military-themed role playing environment. The workload to support these avatars was shared by four servers located in different locations in the continental United States.
By the time the experiment was ready to start, more than 110 people signed up to participate, Maxwell told Hypergrid Business, with the extra participants receiving minor role-playing tasks.
"The experiment was a data collection success," he said.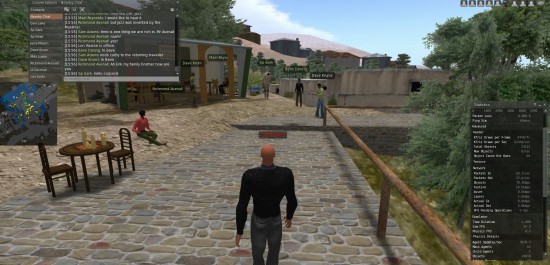 Maxwell's team logged the network traffic between the users and the servers, the network traffic between the servers themselves, and tracked the performance of the servers themselves. In addition, they collected screenshots and recorded machinima of the event.
"We will be conducting after action reviews, data analysis and reduction, and produce a tech report on the experiment by the end of April," he said. "We should have enough data to design the next experiment in May. In a nutshell, we learned that we need to take a closer look at the login process and network and that we had a good distribution of hardware.""
See more screenshots of the test at David Fliesen's Flickr set.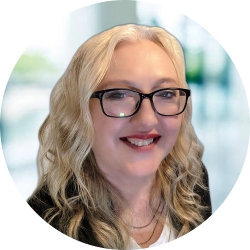 Latest posts by Maria Korolov
(see all)