After Tuesday's surprising announcement by Linden Lab prohibiting third-party trading in the Linden Dollar, some virtual currency exchanges are now fighting for their lives.
"It is not only problem for Linden Lab or third party exchanges but also for but a big number of residents, especially from European countries, who will be left with no possibility of purchasing Linden Dollars," Podex CEO Jacek Shuftan told Hypergrid Business.
According to Shuftan, Podex will continue trading for the next 30 days, pointing to a clause in the Linden Lab terms of service that states that any changes go into effect after 30 days.
In addition, Podex has begun working on becoming an official registered money service business, as outlined in new regulatory guidance from the US government.
The exchange has tightened up its security procedures, which may cause some transaction delays.
"We are sorry for it," said Shuftan. "We also want to assure our clients that not only their real money and linden dollars are save with us but also their personal data. Our policy of not requiring any registration to use Podex services have always guaranteed maximum security."
No warning
On May 7, Boris Kotovtchikhine, director of Cash Services, opened his email to find a note from Linden Lab.
"As an operator of a third party exchange, you should cease facilitating L$ trades on your exchange immediately to comply with the Terms of Service," said the email. "Any virtual 'ATMs' or scripted objects in Second Life that are connected to your exchange should also be removed immediately. Please be sure to read the complete updated Second Life Terms of Service and take the steps necessary to comply and keep your Second Life account(s) in good standing."
The notice came out of the blue, he said.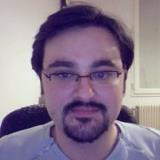 "If we had been warned three to six months before, we could organize ourselves," he told Hypergrid Business.
In particular, he would have avoided investing 5,000 Euro (US $6,500) in a website redesign, he said.
And it wasn't just the email.
On 7:41 p.m. on Tuesday, French time, the Risk API was no longer accessible. This is a service provided by Linden Lab to outside exchanges to help them gauge the riskiness of potential transactions.
"I think Linden Lab made ​​a big strategic mistake because structures like mine offer alternative payment solutions to its customers, that Linden Lab does not offer this day," he said. "These alternative payment methods represent nearly 50% of my business."
According to Kotovtchikhine, Linden Lab only allows PayPal and credit card payments. Cash Services, however, also accepts SMS, invoice-based payments, telephone payments, prepaid cards, and other payment methods.

Cash Services provides other services to its customers, as well, most of whom are French speakers.
"In case of any problem, we are able to provide them with a quick and precise answer and help to solve their problem in native French," said Kotovtchikhine. "Our technical support hours are French time oriented, thus giving a solution to any French client in less than two hours. This service is another proof of the quality that our clients are looking for."
Cash Services is not technically speaking an exchange, he added, since users do not buy and sell Linden Dollars to one another. Instead, Cash Services buys the Lindens for dollars, then resells them at fixed rates to its customers.
He hopes that this argument will hold sway with Linden Lab, and his company will be allowed to remain in business.
"As we are not rivals to LindeX service which is an exchange,we are sure it is possible to find a solution to continue to collaborate," he said in a letter to Linden Lab. "Consequently, we are ready to buy exclusively our Linden Dollars on LindeX of Linden Lab so that you'll be sure of the origin of the Linden Dollars from our site."
In the last month alone, Cash Services has sold over 8 million Lindens, or about US $32,000.
Similar companies exist in many other countries, allowing local users to participate in Second Life, even if they do not have access to PayPal.
"So many players will be forced to stop all their activities, and their land, or their Sims, not to mention rental Sims will also lose many customers," he said. "A cascade reaction is expected in the coming weeks."
Meanwhile, most of his customers aren't even aware of the change yet, he said, since they do not read English and simply accepted the new Terms of Service when offered. Â Those who are aware, are worried.
"Some customers have contacted me, frantic to know what I will do to resolve the situation because they have to continue to get Linden Dollars in Second Life," he said.
Like others, Kotovtchikhine is wondering whether Linden Lab is deliberately taking steps to shut down Second Life altogether.
Bargaining positions
Cash Exchange isn't the only currency venue attempting to bargain with Linden Lab.
MBkash is willing to turn off PayPal or credit card payments in order not to compete with the official LindeX exchange.
The other payment mechanisms are also less risky, said MBkash CEOÂ Johnmacloud Jun.
"Prepaid cards and payments by phone are also guaranteed by the operators with whom we work," he told Hypergrid Business. "We also have a payment by credit card 3DSecure, we can activate systematically, in order to reduce risk to the lowest."
Other exchanges are simply bargaining over when they will shut down.
According to DXexchange CEO Sjoerd van Essen, Linden Lab told the exchange to cease all activities by Monday morning, San Francisco time.
"It is still our opinion that the TOS gives us a 30 days period after the first notification of the change to prepare us for the reduction of our right to exchange in Second Life," he said in an announcement. "However we do realize that with blocking our avatars Linden Lab can disable our business within seconds. We also realize that we put our clients at risk to lose their Lindens in case we annoy Linden Lab."
As a result, DXexchange will be shutting down operations on Sunday night. The Dutch exchange Virtuatex also seems to plan on a shutdown on Sunday.
Update: DXexchange and Virtuatex have, in fact, shut down the currency trading operations.
CrossWorlds, however, is still insisting on its full 30 days, and plans to keep operating until June 5, as is MBkash and WoozKash, and, as mentioned above, Podex.
Update: WoozKash is now shut down. "We considered … we had a period of 30 days to comply with these changes and take advantage of this time to inform our customers, but recent events lead us to believe that sanctions will fall," the company said on its website.
Some exchange have already shut down, including Austria's VirWoX, Japan's Exchange 24, Spain's VirtualMind L$ Exchange, Fantasyland Estates subsidiary vForEX Inc., Germany's TeleLinden, Germany's Moneyslex, Singapore's Bulido, Germany's Moneyservers, Germany's ELDEXchange, Germany's Xchange4ls , Singapore's First Meta,
There has be no official word yet from the AnsheX currency exchange, with some users on SL Universe reporting that it is still doing business, and others reporting that it is not. As of this writing, the AnsheX website is still successfully selling Linden Dollars.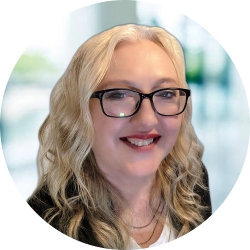 Latest posts by Maria Korolov
(see all)