San Francisco-based virtual worlds developer David Rowe has released a 3D viewer for OpenSim and Second Life, based on the Firestorm Viewer.
The CtrlAltStudio Viewer works in conjunction with active shutter glasses and high-end graphics cards to create a 3D effect.

"With the CtrlAltStudio Viewer, the display effect is that the virtual world appears partly in front of and partly — mostly — behind your computer screen," David Rowe told Hypergrid Business. "Things like chat windows, dialogue boxes, and the minimap appear as normal at screen depth and you use them as normal. The user interface is not changed. However, your avatar and those of others plus the 3D world or Second Life appear to exist in a 3D space that extends from a bit in front of to some way behind your screen. I find it quite compelling."
One recommended setup is the NVIDIA GeForce Graphics card and the NVIDIA 3D Vision system.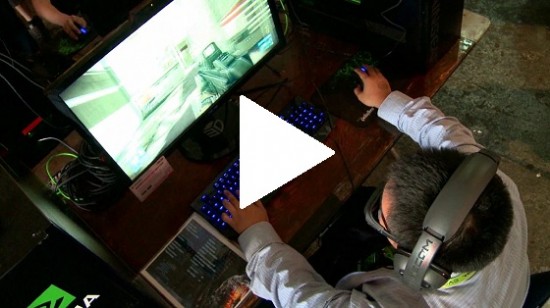 "Other 3D display types such as 3D projectors could also be used," Rowe added.
Second Life 3D support goes back to 2007, when the University of Michigan provided a patch that made it into the Dales viewer.
"But it was never incorporated into any mainstream viewer," he said. Part of the reason is that NVIDIA and AMD dropped support for OpenGL stereoscopic graphics in consumer graphics cards. "Also, subsequent viewer code changes broke the patch."
In 2011, Kirsten's Viewer added support for anaglyph stereoscopic 3D, the kind that uses red and green glasses. According to Rowe, this is very hard on the eyes.
Then, earlier this year, NVIDIA added OpenGL stereoscopic 3D support back to its drivers. AMD also added OpenGL stereoscopic 3D to some of its cards.
"So the time was ripe for adding stereoscopic 3D capability into a viewer for display using active shutter glasses," Rowe said.
Active shutter glasses are smart glasses. They communicate wirelessly with the computer to show one screen frame to one eye only, and the next frame to the other eye.
This is different from the Oculus Rift, which actually puts the screen inside the glasses.
"With the Oculus Rift, the display effect is that you're inside the virtual world and you change what you see by moving your head," Rowe said.
With the active shutter glasses, users still need to look at a computer screen. The virtual world now has apparent depth, but you're still looking at it through a display window — you don't feel as though you're inside the world itself.
Plus, the glasses and connectors cost around $130, which is less than half of what the Oculus Rift is expected to cost. And they're available now, whereas the Oculus Rift isn't expected to be available for the consumer market until sometime next year. (Development kits are available now for $300 with August shipping.)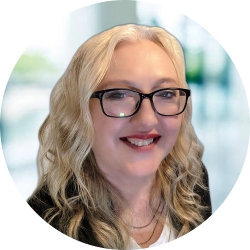 Latest posts by Maria Korolov
(see all)