The folks behind the Oculus Rift virtual reality headset announced an app store yesterday, called Oculus Share.
The site is intended for developers at first, but the company plans to grow it into a full-scale gaming marketplace.
Oculus Share is already up and running.
"With Share, you can host Oculus-ready games and experiences that you've created," the company said in its announcement, "Browse and download content from other developers, rate experiences on quality and VR comfort level, provide feedback to devs on what you enjoyed (and what you didn't), and tip fellow developers for their work in cash, should you feel so inclined."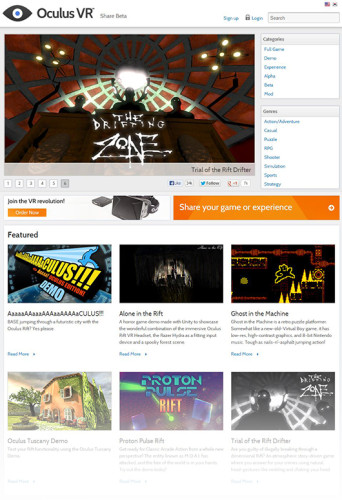 The site is designed to help the developer community, by making it easy for other developers — or members of the public who've bought the development kits — to try out the games, provide feedback, and learn from one another.
"And while it's simply a sharing service today, over the coming months we'll work toward making Share an incredible marketplace for Oculus-ready games, experiences, and applications," the company said.
The site is currently very game-focused, covering such genres as action and adventure, casual, exploration, puzzle, simulation, sports, and strategy games.
It would be nice to see virtual world viewers added to the platform. Not just Second Life and OpenSim but other virtual world environments could stand to benefit from the Oculus Rift, including There, Utherverse, Open Wonderland, and many others.
In addition, there's no listing for business-oriented platforms. There are a number of special-purpose business applications that could be transformed by the Oculus Rift, such as engineering, training, prototyping, and medical and pharmaceutical research, as well as general-purpose platforms like VenueGen, Web.Alive, ProtoSphere, Open Qwaq, VastPark, and Olive.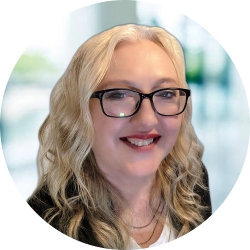 Latest posts by Maria Korolov
(see all)