Apple co-founder Steve Wozniak told me he was excited about the potential of virtual reality.
"I'm bullish and predict a huge future for it," he said. "Not only that, but it's a great opportunity for entrepreneurs."
He said he can see a lot of uses for it. "Especially for games, but also education and training people, and preparations for missions."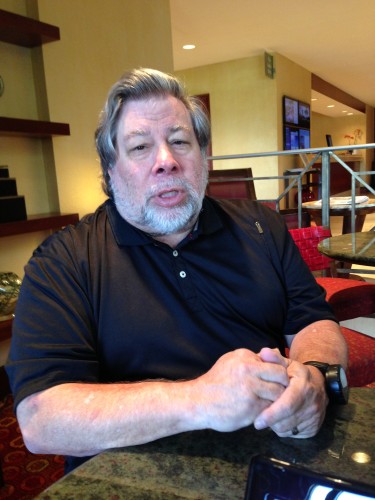 We met last month at the Unisys Universe conference. Of course, I immediately asked him what he thought of the Oculus Rift.
"I think it's a good technology and I'm going to try it," he said.
He's also a big fan of augmented reality, including Google Glass.
"I tried it once and found it very likeable," he said. "It was nice having the little bit of the Google Now information."
He also said he likes the idea of wearable computing in general.
"I like to wear my iPod Nano on armbands," he said. "I love sliding my hand across the dial and flipping through menus. But it's so limited — I would like the entire iPhone there, to ask Siri questions and get answers. See a little bit of data, email, and all that."
He added that he preferred the watch form factor to having a phone in a pocket.
"Every year, since the start of personal computing, the computers have gotten a little bit smaller," he said. "And they've gotten close to us, more of a part of us. It's almost another limb."
However, when I met him, he was wearing a Nixie tube watch on his wrist.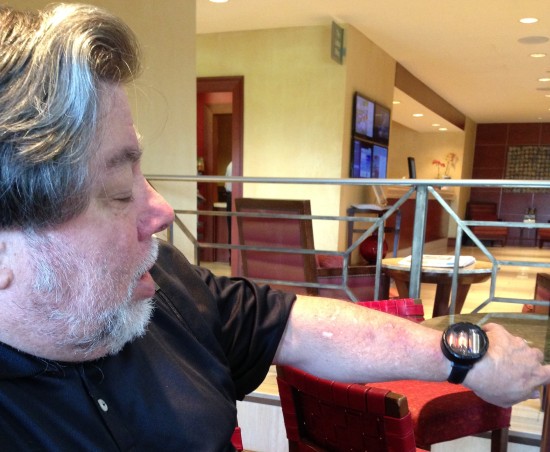 The watch, which has become known as the Woz Watch since he began wearing it a couple of years ago, looks as though it's made of vacuum tubes. The watch only shows two digits at a time — tilting the wrist makes it display first the hour, then the minutes.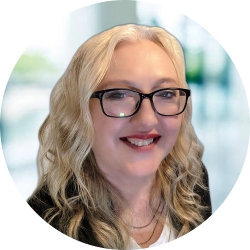 Latest posts by Maria Korolov
(see all)