Cloud Party, a mesh-based virtual world that runs in a browser, announced that it will close on February 21 and provided instructions for exporting meshes and images.
"The time has come for the Cloud Party team to start our next adventure," the company said in an announcement today. "We are joining Yahoo!"
While a month's notice might be plenty of time for individual users to move to another platform, it is a bigger problem for any businesses, non-profits, or educational institutions that have embraced this platform.
A cool platform
Cloud Party offered some significant advantages over other virtual worlds platforms.
The fact that Cloud Party runs in a browser, with an easy-to-use interface and simple account creation, means that users don't have to download and learn heavy-duty viewer software.
"This is key to mass adoption," said Joe Essid, who directs the Writing Center at the University of Richmond, in a column about Cloud Party.
The platform was also significantly less expensive than Second Life, though it lacked some key features for educational use, such as voice.
Extreme vendor lock-in
For enterprises, vendor lock-in is a major concern when choosing platforms.
The more difficult it is to migrate from one platform to another, the more dependent you get on a particular vendor. Obviously, vendors like this, but it can be very dangerous for users if vendors fail to keep their technology up-t0-date, fail to stay competitive with pricing, discontinue product lines, or go out of business — or are acquired.
When using Web-based services the problem is exacerbated by the fact that you lose access to the platform immediately. By comparison, with traditional delivery, you still have the software itself — you just no longer get updates, patches or support. But at least you can find a new solution at your leisure, and take whatever time you need to migrate your content.
For Cloud Party users, once the service shuts down, it's gone completely. Organizations that weren't able to get all their content out have lost access to it for good.
And, from the export instructions, it looks as though users will have to save one mesh at a time, can only save meshes for which they have appropriate permissions, and without textures.
That means that an organization that has built a large project may not be able to recreate it in time in another platform.
In addition to losing content, organizations will also lose access to the facility itself. This could be a problem if they had scheduled meetings, classes, or other events in Cloud Party.
Virtual worlds are now seeing a resurgence of interest due to the Oculus Rift and similar devices, so we might be seeing more 3D building platforms entering the market.
Organizations looking to make a major commitment should find out how much notice they'll get if the platform shuts down, and how difficult it will be to migrate content and users to a different venue.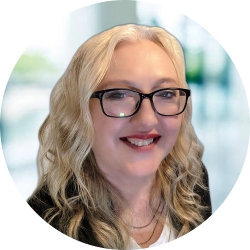 Latest posts by Maria Korolov
(see all)