In a stunning development for the virtual reality industry, Facebook founder Mark Zuckerberg announced today that his company will buy Oculus VR Inc., the company behind the leading virtual reality headset.
"The incredible thing about the technology is that you feel like you're actually present in another place with other people," said Zuckerberg. "People who try it say it's different from anything they've ever experienced in their lives."
Facebook was a latecomer to the mobile space, so this acquisition will help position it for the next evolution of technology.
Zuckerberg said that he plans to accelerate Oculus Rift development, and take it beyond games.
"The Rift is highly anticipated by the gaming community, and there's a lot of interest from developers in building for this platform," he said. "We're going to focus on helping Oculus build out their product and develop partnerships to support more games. Oculus will continue operating independently within Facebook to achieve this. But this is just the start. After games, we're going to make Oculus a platform for many other experiences. Imagine enjoying a court side seat at a game, studying in a classroom of students and teachers all over the world or consulting with a doctor face-to-face — just by putting on goggles in your home."
Facebook's purchase of Oculus helps bring a great deal of legitimacy to virtual reality, as did Sony's demonstration of its Project Morpheus virtual reality headset earlier this month.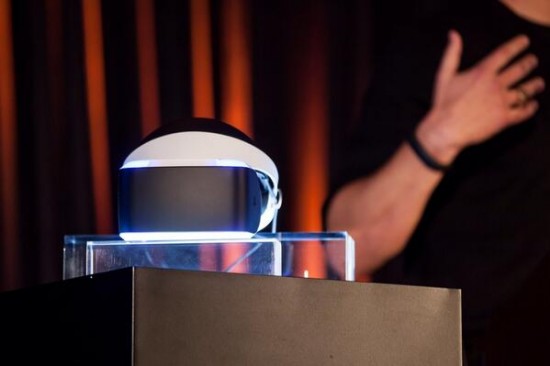 Microsoft is also rumored to be working on a virtual reality headset.
Oculus Rift had a record-setting Kickstarter campaign in mid-2012, followed by more than $90 million in venture capital investment since then. It has shipped more than 75,000 Oculus Rift developer kits — early versions of the headset designed to allow game programmers and other early innovators to get a head start on building virtual reality projects.
"Virtual reality was once the dream of science fiction," said Zuckerberg. "But the internet was also once a dream, and so were computers and smartphones. The future is coming and we have a chance to build it together."
According to a statement by Oculus Rift inventor Palmer Luckey and other members of his team, Zuckerberg and other top Facebook executives visited his company a few months ago.
"We discovered the two teams shared an even deeper vision of creating a new platform for interaction that allows billions of people to connect in a way never before possible," Luckey said.
He admitted that, at first glance, Facebook and Oculus Rift may not seem to be obvious partners.
"But when you consider it more carefully, we're culturally aligned with a focus on innovating and hiring the best and brightest; we believe communication drives new platforms; we want to contribute to a more open, connected world; and we both see virtual reality as the next step," he said. "Most important, Facebook understands the potential for VR. Mark and his team share our vision for virtual reality's potential to transform the way we learn, share, play, and communicate."
The partnership also significantly improves the odds for virtual reality's success, he said.
For example, manufacturing and capital risks will be reduced, and the deal opens the door for more opportunities and partnerships.
However, the comments posted under the Oculus Rift's announcement were overwhelmingly negative, with many posters worried that the core creative team will now go spend their money instead of continuing to develop the product, and that Facebook would turn this into another platform to collect data on users.
There were more positive comments on Zuckerberg's announcement, however, a sign perhaps that the wider public is more open to a Facebook-backed virtual reality platform than Oculus Rift's current ecosystem of early adopters and virtual reality enthusiasts.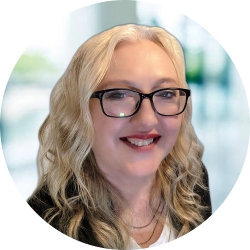 Latest posts by Maria Korolov
(see all)