DynDNS is a service popular with small and personal grids that don't want to spent $10 a year on a real domain name, but also don't want to force their users to type a bunch of numbers when they login or teleport in via hypergrid.
The service used to be free, but now costs $25 a year.
Now, they don't just give you a domain name — they also offer a tool that tracks your computer's IP address and updates the domain name to point to it automatically. This is very useful for home-based grids, where the Internet service provider can change the IP address at any time. The IP address is a string of numbers that identifies your computer's location on the Internet. It looks something like this: 123.45.67.89.
I've written about this before, urging folks to just shell out for a nice, professional-looking domain name instead of using something generic.
But even people who go out and register a domain name might have need for DynDNS's services, to avoid having to keep manually updating the IP address their domain name points to. Instead, they can point it to the DynDNS address, which, in turn, updates the IP address automatically.
But there are still free alternatives to DynDNS around.
Oren Hurvitz, Kitely's co-founder and VP of research and development, recommends using FreeDNS, DNSdynamic, and NoIP.
Kitely has a vested interest in getting grids away from using IP numbers as their grid addresses, so that Kitely Market deliveries will continue to go through even if the grid's IP address changes.
Other free dynamic DNS services include Duck DNS, DtDNS, yDNS, Hurricane Electric, EntryDNS, Zonomi, Hopper and Google Cloud DNS.
In addition, some hosting companies, including Dreamhost, offer free dynamic DNS services to their customers. I use Dreamhost to host Hypergrid Business and recommend them highly. Plus, for the next two days, you can get a year of hosting for $1.95 a month. (And no, I'm not getting a commission for saying that!)
For example, if you have gridwebsite.com hosted with Dreamhost, or another company that offers this, you can have the subdomain grid.gridwebsite.com or hg.gridwebsite.com pointing to your home-based grid itself. Dreamhost gives instructions for how to set it up here. They're for the faint of heart, however.
If you don't need a website, but just a domain name, Namecheap lets you register your domain for around $10 and then you get the dynamic DNS service for free.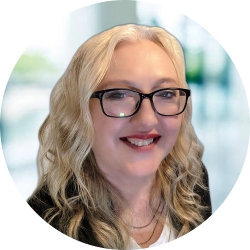 Latest posts by Maria Korolov
(see all)