The much-troubled AviWorlds grid is down again.
The grid has been a target for controversy since its first launched in early 2011 as AvWorlds with a plan of being the most expensive social grid. Since then the grid has changed business models numerous times, changed hosting providers, and repeatedly changed its hypergrid status.
Most recently, it was hosted by Zetamex, which provides hosting to many grids, both private and commercial. It was also hypergrid-enabled and allowed users to connect self-hosted regions, which made it an "open" grid.
Over the past few days, the grid has come under a sustained denial of service attack that left the grid unable to function.
"AviWorlds is down again," grid CEO Alexsandro Pomposelli said Sunday in a Google Plus post that has since been taken down. "The grid keeps getting attacks left and right trying to shut it down. AvIWorlds now with 502 unique users seems to be making a lot of people mad — especially the ones who can't accept AviWorlds climbing so high in the charts and with a huge chance to be number one."
On Monday, the grid was briefly back up, which Pomposelli attributed to the work of his hosting company.
"I have shut AviWorldsdown myself three times," Pomposelli said. "No one will stop me. You shut it down — I will turn it back on again. Simple as that. So you will be wasting your time. I am not the type of person who gives up."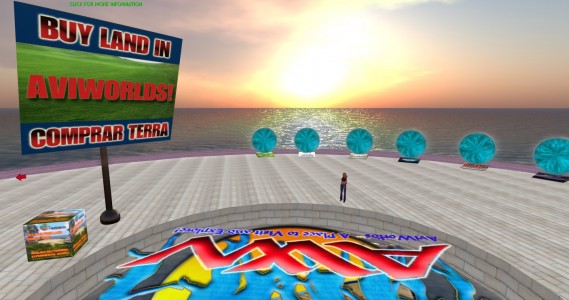 Zetamex has faced these kinds of attacks before against other grids, and has added more security at the hardware level to protect against future attacks.
"However, as with all datacenters, if the attacks are very hard brutal and constant, datacenters will complain that you are consuming too much bandwidth," Zetamex CEO Timothy Rogers said in a post today on a Google Plus discussion of the AviWorlds closing.
Earlier today, Rogers told Hypergrid Business that Pomposelli had official shut down the grid.
"I can confirm that he has terminated services with us," Rogers said.
Pomposelli has also terminated all his social media accounts.
Zetamex updates terms of service in wake of attack
The abrupt closing of the grid has again angered many AviWorlds customers and this time, some of them have been blaming Zetamex, confusing the hosting company with the grid.
As a result, Zetamex has updated its terms of service to help make that distinction clearer.
In particular, while grids hosted with Zetamex can use the Zetamex logo, but must it clear that they are a separate company.
In addition, support requests need to be handled by the grid manager, who can then pass them along to Zetamex as a support ticket, instead of having Zetamex deal with grid residents directly.
Another clause in the terms of service specifies that the hosting agreement will be terminated if the client has continuous denial of service attacks — Â a mandate from the datacenters where Zetamex servers reside.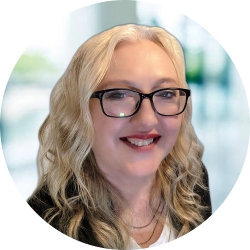 Latest posts by Maria Korolov
(see all)