In the face of criticism from GLBT groups, Facebook has rebranded its real names policy as an "authentic name" policy and apologized to the community.
"In the two weeks since the real-name policy issues surfaced, we've had the chance to hear from many of you in these communities and understand the policy more clearly as you experience it," said Facebook's Chief Product Officer Chris Cox in a post yesterday. "We've also come to understand how painful this has been."
Cox said that the policy for the past ten years has been to ask for some form of legal identification when accounts are flagged as fake by other users.
He then added, confusingly, "Our policy has never been to require everyone on Facebook to use their legal name."
"The spirit of our policy is that everyone on Facebook uses the authentic name they use in real life," he said. "For Sister Roma, that's Sister Roma. For Lil Miss Hot Mess, that's Lil Miss Hot Mess. Part of what's been so difficult about this conversation is that we support both of these individuals, and so many others affected by this, completely and utterly in how they use Facebook."
However, he did not go as far as to say that Facebook will be abolishing its real name policy altogether.
"We believe this is the right policy for Facebook for two reasons," he said. "First, it's part of what made Facebook special in the first place, by differentiating the service from the rest of the internet where pseudonymity, anonymity, or often random names were the social norm. Second, it's the primary mechanism we have to protect millions of people every day, all around the world, from real harm."
No love for avatars
Even if Facebook changes its real name policy to allow drag queens and others who use a name other than their legal name in real life, it still leaves avatars out in the cold.
By comparison, Google dropped its real name policy this summer.
Until Facebook completely reverses its position on real names, virtual world residents who prefer to interact with their in-world friends via their avatar names would be better off in Google Plus communities like OpenSim Virtual, or virtual world-friendly social networks like Avatar Social Network or SL Universe. (Disclosure: Avatar Social Network is an advertiser on Hypergrid Business.)
Or Ello, but you'd have to get on a waiting list of reportedly more than a million people.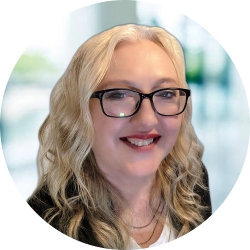 Latest posts by Maria Korolov
(see all)