A new hosting provider, CloudServe, is offering cloud-based OpenSim regions starting at $7.95, mini-grids starting at $34.95 and full grids starting at $94.95.
CloudServe is a service operated by Austin-based 3D Virtual Web, Inc., the company behind Virtual World City.
Prices are mid-range — not as low as Zetamex, but about half those of Dreamland Metaverse.
"While not promoting CloudServe as being the cheapest web hosting company in the virtual community, it is a reasonable cost for an expertly operated, full service, all-inclusive hosting company," said owner and CEO Leslie Harris in a statement.
In particular, all customers get a management panel that provides them with appropriate functionality, such as restarting regions or loading and saving OAR region backup files and IAR inventory backup files. There are also automatic daily backups, and grid owners can choose what time of day those backups will be performed.
Owners of multiple adjacent regions can also file a support ticket to have those regions configured as varregions or megaregions, meaning that there are no border crossings. This functionality is currently being incorporated into the control panel.
Harris declined to specify which cloud provider is used for the hosting, but did say that the regions are always on, running in CloudServe's dedicated cloud on large, dedicated servers.
Region rentals
CloudServe offers individual regions of up to 45,000 prims, running on a shared server, for $7.95 a month. Includes unlimited bandwidth, OAR and IAR backups, and hypergrid access.
These regions can be connected to any open grid, such as OSgrid — when it comes back up — Metropolis, FrancoGrid, Craft, or the recently-launched Tangle OS.
Discounts are available for bulk purchases. An order of ten regions, for example, is $59.95 a month, or just under $6 per region.
High performance versions of the same regions are $14.95 per month, and bulk discounts are available as well.
These regions are run on server with a faster processor, Harris told Hypergrid Business.
Mini-grids
A mini-grid is a small, private grid that runs entirely within a single server, and is a common first step for people looking to run their own grids but who aren't ready for all the management challenges of running a full grid. It's also a good choice for people looking to have a virtual personal home base without being connected to any grid in particular, for a base for hypergrid travel, or as a small group or destination grid.
A one-region mini-grid is $34.95 and can hold up to four local avatars. Local avatars are those that register directly with the grid, and their entire inventories are stored by the grid.
There's no limit to how many visitors can come over hypergrid teleport from other grids, however.
According to Harris, the maximum number of simultaneous avatars that a region can hold is around 40.
"We have not had opportunity to test it full capacity," said Harris. "This is based on scalable servers which can handle upwards of that figure. Testing will occur soon."
For those who want a mini-grid with more than one region, additional regions are $15 each.
There is also a $59.95 mini-grid plan that comes with two regions and can hold up to 10 local avatars. Additional regions are, again, $15 each.
The mini-grids come with hypergrid connectivity, and OAR and IAR backups and uploads.
Customers also get a custom hypergrid address, such as mynewgrid.cloudserve.biz.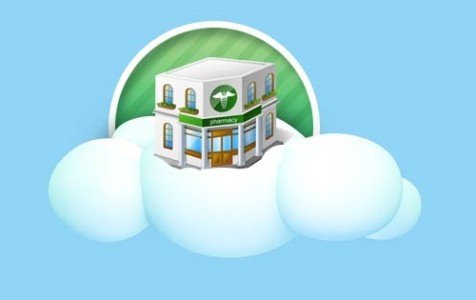 Full grids
A full grid uses a separate server for central grid administration functions such as avatar inventories, messages, and money. As a result, it can scale indefinitely, but there's an additional cost for central grid server.
A starter grid, with just one region, is $94.95 a month, with additional regions $15 each. That includes a full member control panel, hypergrid connectivity, and online grid management tools. There are also daily OAR and IAR backups in addition to a dedicated RAID 5 database.
Discounts are available for bulk purchases. For example, a grid with 50 regions is $594.95 a month, or just about $10 for each additional region.
The grids also come with an integrated money system, called Virtual Game Tokens, from sister company Digital Rewards.
"GT — Game Tokens — are already registered with the US federal agency FinCEN, based on new currency laws that went into effect on October 9, 2014," said Harris. "That eliminates concerns regarding legalities."
The management team
CloudServe is run by owner and CEO Leslie Harris and project manager and programmer Greg Harris.
Leslie Harris has a background in business and customer service, with nearly 22 years of experience running a commercial printing company.
Greg Harris has a background in Linux, Windows, and OpenSim, and his virtual worlds experience dates back to 2006.
The technology
CloudServe has a strategic alliance with its data center, allowing substantial servers, abundant memory capabilities, and advanced security, the company said in a press release. Instant additional servers are available, with the RAID 5 implemented, and limitless hosting resources.
RAID is a type of storage technology that allows for faster access, redundancy, self-healing capabilities, and — to a limited  degree – built-in backups. However, as the recent experience on OSgrid, Craft, and New Reality grid has shown, RAID storage can go down as well, and customers should make sure that their hosting providers use a second system just for backups, or make regular OAR and IAR backups of their own.
CloudServe addresses that concern with automatic daily backups, the company said, and also offers self-serve OAR and IAR backups as well.
Support is available through multiple channels, including email, Skype and phone.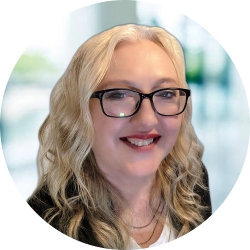 Latest posts by Maria Korolov
(see all)