The Adult Grid became the second major closed grid to connect to the Kitely Market, the grid announced today in a press release.
Zandramas, another closed grid, did the same this past April.
The Adult Grid — like the name suggests — features adult content. It came in second in the best overall score in a survey of OpenSim users earlier this month, second only to Island Oasis.
"This benefits our residents by opening a much larger selection of content as we continue to grow," the grid said in its announcement.
Allowing Kitely Market deliveries means that its residents now have access to the thousands of exportable items on that marketplace, which have been growing at an annual rate of 205 percent.
The Adult Grid has also been growing — the grid does not publish its active user numbers, but the total number of registered users has grown from 988 in mid-July to 2,494 today. This, combined with the "currently logged in" numbers, leads to an estimation for active monthly users of 450 or more, which would put the grid on the ten most active list.
The Adult Grid residents need to be in The Safe Zone region in order to accept deliveries of Kitely Market items, the grid said.
Residents will also need to create Kitely user accounts, if they haven't already, and provide their payment information. Kitely allows users to connect quickly via Facebook or Twitter, or to create a traditional, email-based account.
Merchants based on The Adult Grid can put their own stores on the Kitely Market and sell to The Adult Grid, Zandramas, and 150 other hypergrid enabled grids, by registering for a free Kitely account and uploading their content. Kitely has free uploads, and offers sandbox regions — titled Kitely Merchant Sandbox — where merchants can assemble their products. There are no listing fees, but Kitely does take a commission on all sales.
"Currently there are large content providers already listed with Kitely and their product available to our residents already giving us the ability to find items that we would not normally have at our disposal for an extended period of time," said The Adult Grid. "We are excited to see some of these options within our reach now and wish to extend a warm welcome to Kitely."
The Kitely Market currently lists 3,201 products in 6,251 different color, style or price variations. Of those variations, 2,692 are exportable to other grids such as The Adult Grid.
It's not only public grids like Zandramas, The Adult Grid, and all grids on the hypergrid that enable their residents to shop the Kitely Market.

Some private grids — such as grids owned by schools, companies, groups and individuals — also connect to the Kitely Market, Kitely CEO Ilan Tochner told Hypergrid Business.
"It's fairly simple for a close grid to enable deliveries, he said.
If you're an owner of a closed grid, and want to enable Kitely Market deliveries for your residents, the instructions are here.
The Adult Grid also connects to Podex
In other shopping-related news, The Adult Grid has also partnered with Podex for virtual currency trading, joining InWorldz, Avination, Virtual Highway and Zandramas.
That means that of the top seven commercial grids that have redeemable currencies, all but one — Island Oasis — are now using Podex. Kitely's KC currently is not redeemable, and Kitely Market merchants have the option to sell their products directly for US dollars if they want to cash out.
Under U.S. law, and the laws of many other countries, a company offering a redeemable virtual currency falls under financial regulations, while companies offering only purely fictional game tokens are exempt. In this United States, for example, this requires registration with FinCEN as a money transmitter, plus compliance with all the different state regulations, in additional to global anti-money laundering regulations, and the local laws of every country in which they have users.
Although OpenSim grids are currently too small to attract much interest from regulators, using a third-party service like Podex, which is based in the U.K., helps insulate grids from financial and legal liabilities, and positions them well for future growth.
The Podex office on The Adult Grid is also located in The Safe Zone region.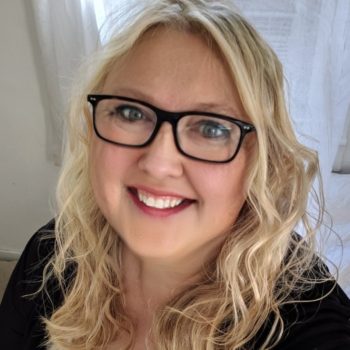 Latest posts by Maria Korolov
(see all)