On November 1, for the first time, avatars and the people behind them are going to run the American Cancer Society Relay for Life, for real, virtually.
What in the world does that mean?
Using the InWorldz InShape system, beta testers from the virtual world will get together on a virtual track that has been designed by Relay For Life of InWorldz volunteers. They will log into the virtual world, and by using acceleration data supplied by the cell phone in their pockets, they will transmit walking, biking, and running forces from their real life into their avatar. That data will be used to move them through the Relay for Life track.
From exercise bikes, to rowers, to treadmills, the harder they run in real life, the faster their avatar will go. Their dedication will show through form the real to the virtual. Their avatar will become an extension of the good we all want to see in the world.
We will gather from around the world. We will run the same track for the same great cause, and we will help to give hope where hope is needed.
This is what virtual worlds are all about. Fighting for good causes and using virtual worlds technology to augment the human experience. If you are an InShape beta tester, please join me on November 1st to help kick cancer right in the backside. Let's get together and sweat to draw attention to a disease that affects us all, and needs to be eradicated before it can claim any more lives.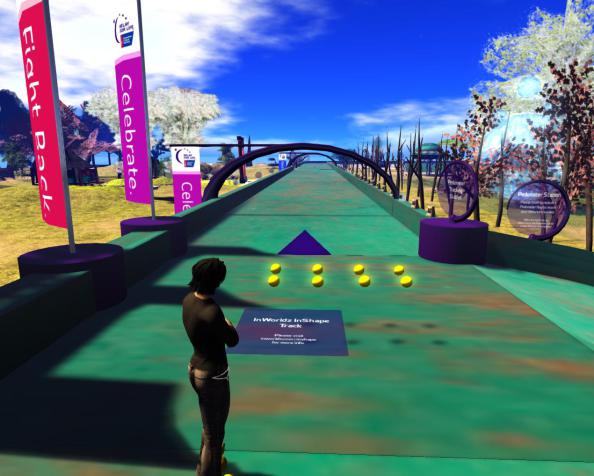 Latest posts by David Daeschler
(see all)