Tangle Grid, a mid-sized commercial grid best known for its expos, has launched yet another open grid, WestWorld.
Tangle previously launched another open grid, Tangle OS, at the start of October, which was then relaunched as the Atek Grid in partnership with CloudServe. Tangle withdrew from that partnership earlier this month, according to a report in Corran Journal.
"WestWorld Grid is a replacement for Tangle OS," grid owner Leslie Kling told Hypergrid Business. "Since things are still not ready with OSgrid we decided to open this new grid for them that still want a place to hook up to for free."
WestWorld is hypergrid-enabled and can be reached at westworldgrid.com:8102.
What is an open grid?
An open grid allows its residents to connect home-based regions for free. These are regions that are hosted on personal computers, and often only run part-time — evenings and weekends, when the owners are on-line. Because home Internet connections can also be slow, home-based regions can also be extremely laggy or unstable.
As an alternative, some residents rent regions from third-party hosting companies, such as Dreamland Metaverse, Zetamex, CloudServe, Oliveira Virtual Lands, and MA Rentals. Because of competition from multiple vendors, third-party region rentals can often be less expensive, even significantly less expensive, than rentals from commercial grid themselves. For example, 45,000-prim regions on CloudServe, which can be3 connected to any open grid, start at less than $8 each.
For many users, the combination of free self-hosted regions and low-cost third-party regions make open grids very appealing, despite the potential performance issues.
Dankoville, a set of storytelling and roleplay regions by Danko Whitfield, has already moved to WestWorld, as he explained in a recent post. To visit, teleport to westworldgrid.com:8102:dankoville.
The most popular open grid is OSgrid, but that grid has been down since August with no word yet as to when it will be back up. Many users have fled to the European open grids Metropolis, German Grid, FrancoGrid, and Craft.
More recently, Atek has been attracting region owners, but there is, as yet, no clear winner in the post-OSgrid space. Plus, there is always the possibility that OSgrid itself might come back in reasonably decent shape.
Free land on WestWorld
You can connect your own home-based regions to Westworld by following the very detailed connection instructions here.
WestWorld users can also get free parcels, said Kling.
"We only have a few left so if you want on you need to come in fast," she said. "If we feel that is doing very well then we might open another region with the same offer."
To visit the free parcels, teleport to westworldgrid.com:8102:WestWorld Estate.
There are also free shops available on a first-come, first-serve limited basis.
Paid regions will also be available from the grid owners themselves, at $10 per month for 15,000 prims.
Tangle Grid gets an upgrade as well
Work continues on the main Tangle Grid, itself. The grid is in the process of upgrading to the latest version of OpenSim, version 0.8.1, a process that is expected to take about a week.
The grid is currently in the middle of its Winterfest Expo, which is scheduled to run through January 4.
Like the previous expos, Winterfest has helped attract users to the grid — active users numbers rose from 132 in mid-November to 195 two weeks ago to 208 today, a nice increase for a small, relatively new grid.
"The hypergate visitors has increased a lot but we don't mind that was the whole ideal," said Kling. "We are pleased to see our hypergate visitors increase."
The Winter Expo has done well — in fact, it will be moved to a permanent home after the winter holidays are over, as the expo area gets ready for its next big show, the Home and Garden Expo, which starts on January 17.
Finally, the grid is having a January sale on regions, US $12 for 20,000 prims and a choice of Bullet or ODE physics.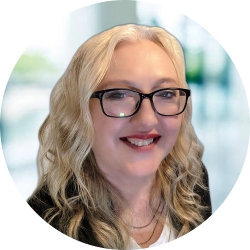 Latest posts by Maria Korolov
(see all)