Update: More supporters pledged funds to the effort, bringing the total to $2,000.
Members of the OpenSim Virtual Google Plus community have pledged $1,550 to improve vehicle scripting by fixing bugs with the way llLookAt and llMoveTo commands are implemented in OpenSim.
"Today I'm making a personal pledge of $200 — and I might donate more if the the pledges come in — to launch the campaign to raise a bounty," wrote group owner Talla Adam in a post last week.
Community member Shin Ingen was the first to step up with a matching pledge.
"Put me in for $200," he wrote. "I have been waiting for those two functions for a while now."
Community member Fred Beckhusen followed up with a $500 pledge, bringing the current total to $900.
Other contributors include Virtual Outworlding editor Selby Evans with $500,  Avi-Labs grid founder Alex Pomposelli with $100, and XMIR grid founder Geir Nøklebye with $50.
Meanwhile, until these bugs are fixed, Beckhusen has a tutorial for how to work around the llLookAt bug with his own face_target function.
Bounties have worked in OpenSim before. In 2011, for example, NPC functionality came to OpenSim via a bounty.
Another successful crowdfunding effort was Qarl's parametric deformer project, which raised more than $5,000 from users in Second Life and OpenSim, but benefited primarily OpenSim since Second Life chose not to adopt the code.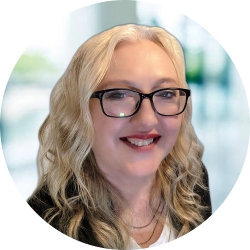 Latest posts by Maria Korolov
(see all)