Ever since the hardware failure took down OSgrid's asset database last August, OSgrid residents have been worrying about whether the grid would ever recover — and, if it did, whether their inventories would be restored as well.
The wondering is now over. The asset database has been rebuilt, in a more robust form, as a new asset cluster, and the final steps to re-opening the grid are finally underway, OSgrid grid administrator Allen Kerensky announced on Monday.

Avination grid founder and OpenSim core developer Melanie Thielker donated considerable code, design, time, and effort to build a new asset cluster, he said.
The code will be donated to the community as part of OpenSim core, he added.
The new asset cluster and new datacenter networking has been tested, as well, and was "a complete success," he said.
The final step is to connect the asset database to the personal inventory lists.
This means that when OSgrid comes back up and users log in for the first time in months, their inventories will be ready for them.
"Once the inventory tables complete their restore, return-to-service testing will begin," Kerensky said.
And that is when grid administrators will be able to set a date for when the grid is coming back up, he said.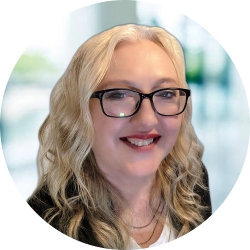 Latest posts by Maria Korolov
(see all)