The Kitely Market gained more than 400 new item listings this month — only seven of which were restricted to local purchasers on the Kitely grid.
That means that exportable items grew 57 times faster than non-exportables.
The exportable items were available for delivery to any hypergrid-enabled grid except Littlefield, and also to any closed grid that decided to enable Kitely Market deliveries. The latter include ZanGrid (formerly Zandramas), The Adult Grid, and, most recently, Virtual Life. Virtual Life just turned on Kitely Market deliveries this week.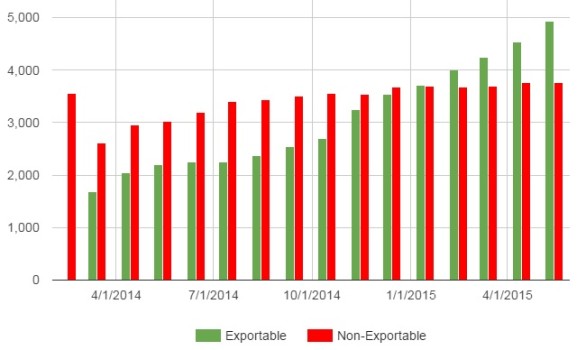 There are currently 240 public, hypergrid-enabled grids and 108 grids that are either closed or of unknown hypergrid status. The hypergrid-enabled grids account for 94 percent of all OpenSim regions — 65,550 regions compared to just 4,095 regions on the closed grids. And they account for 62 percent of all active users, or 19,562 active users, compared to 12,206 on the closed grids.
"Most merchants who are only starting to list their items in Kitely Market now do so in order to sell to the hypergrid," Kitely CEO Ilan Tochner told Hypergrid Business. "Some mention particular closed grids that Kitely Market delivers to."
That wasn't always the case, he added.
"When we just launched the metaverse marketplace many merchants still doubted the wisdom of selling to hypergrid-enabled OpenSim grids," he said. "They were afraid that their items would be copybotted. The irony was that those content creators only made it easier for copybotters to profit from selling their stolen content as people had no other convenient option for acquiring that content. Once those content creators started selling in Kitely Market, their potential customers gained a way to buy legal copies of their content and have it delivered to their avatars on their preferred open grid. This, in turn, helped reduce the ability of copyright violators to profit from selling stolen copies of that content and reduced some of the incentive for copybotting."
The increase in merchants selling to the hypergrid has also had another positive effect for Kitely — an increase in people signing up for the company's premium subscription plans, which come with either 10 or 30 free on-demand regions, capable of holding up to 100,000 prims each, and which can be configured as either single regions or megaregions.

"Many of the new Premium Accounts and Gold Plans have been ordered by content creators who've previously checked out our grid but opted to not upgrade their free Kitely trial world at the time," Tocher said. "Most of these people first created their Kitely account before Kitely Market gained significant market traction. Now that the Kitely Market hypergrid delivery system has proven itself as a viable tool for selling to many grids from a single online store, content creators have a much bigger incentive for getting cheap land on our grid to build their goods in."
He added that merchants can also use a free, official Kitely Merchants Sandbox, which has a convenient eight-hour autoreturn policy.
Kitely will stop offering new premium subscription plans at the end of May, and new customers will only be able to rent standard, non-metered regions. However, people who order a premium subscriptions before the end of this month will be able to have it grandfathered in, Tochner said.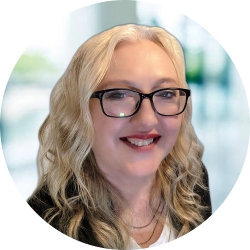 Latest posts by Maria Korolov
(see all)