The owners of the Next Reality and Pillars of Mist OpenSim grids have announced that the two virtual worlds are closing this month.
"It pains me to have to say this, but from the 15th May 2015 The Next Reality Grid will be going offline," said grid owner Mike Hart in an announcement this week.
Hart has been involved in OpenSim for eight years, and is best known for his mesh vehicles and racing scripts, and his recent attempt to help keep the AviWorlds grid up and running.
He will be focusing on reviewing games and products related to driving and racing simulators.
"I will of course stay in touch and keep up to date with OpenSim," he added.
Pillars of Mist launched just last month as a mystery-focused grid, but owner Merrie Schonbach has been involved in Second Life and OpenSim for a decade.
Due to a move and other real life issues, she will be shutting down the grid by the end of this month, she told Hypergrid Business.
Some of the individual regions, such as the main Port Oak region, will be moving to Refuge Grid, however.
Pillars of Mist has no paying customers, but some users of free residential land.
"I notified them about the move," Shonbach said.
While the loss of these two grids might affect only a small number of users, it is yet another example of the loss of a historical record of the early metaverse.
There is currently no virtual worlds archive similar to the Internet's Wayback Machine.
In fact, while the Wayback Machine can archive Web pages, books, videos, audio, images, and software, it currently has no section for archiving virtual worlds. This is something I've written about recently.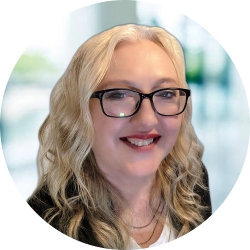 Latest posts by Maria Korolov
(see all)