Oculus Connect 2, the second annual developer conference, will bring together engineers, designers, and creatives from around the world to learn about the future of the Oculus platform and push virtual reality forward.
This year's Connect will feature keynotes from Brendan Iribe, Michael Abrash, and John Carmack, plus everything developers need to know to launch on the Rift and Gear VR.
The conference will be held on September 23, 24 and 25 at the Loews Hollywood Hotel in Hollywood, CA. Applications to attend the event or to present papers will be available on the Oculus Connect website starting in June.
Facebook's Oculus VR Â headset is currently scheduled to hit the consumer market in early 2016.
At last year's inaugural conference, nearly 1,000 developers attended engineering and design sessions, showcased their projects, connected with fellow developers, and experienced the Crescent Bay prototype for the first time.
Watch a quick recap of last year's Oculus Connect conference below. See more Oculus videos on their YouTube channel.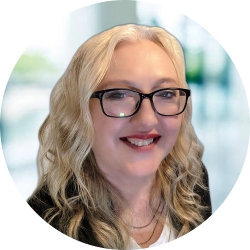 Latest posts by Maria Korolov
(see all)