Bright Canopy, a cloud-based replacement to SLGo, will support OpenSim from day one, according to the founders.
SLGo, operated by OnLive, was discontinued at the end of April when the company was acquired by Sony.
It was the only service that allowed people to log into Second Life or OpenSim with a light client that could run on older computers, and even mobile devices. The way it worked is that OnLive would load up a copy of the viewer — either the official viewer or Firestorm — on their own computers, then stream the video from those computers to the customer. Since each customer logging in required their own copy of the viewer, the computing power required added up quickly — and the service cost money. Specifically, $1 per hour, or $10 for an unlimited monthly subscription.
However, SLGo did not support voice or file uploads.
Bright Canopy solves the computing power problem by using the Amazon or Azure cloud to spin up as-needed virtual machines, and shut them down again when not in use.
The release date hasn't been announced yet, but the platform is currently in closed beta, with early access "Pre Launch" scheduled for May 19.
The cost will be US $1 per hour or less, the company said, and eventually will take credit cards as well as Bitcoin and Linden Dollars as payment.
OpenSim support
The company has pledged that it will support OpenSim from day one.
In fact, OpenSim support came even earlier. Founder Bill Glover is himself an OpenSim user, in addition to being a Second Life user.
And a number of OpenSim users have been participating in the beta testing of the new platform.
Since Bright Canopy supports the Firestorm viewer, users can log into any account on any grid — just as if they were running Firestorm on their own computers.
In the video below, for example, virtual world development company 3DCoLab uses the Bright Canopy service to log into OSgrid.
Feature set
Although in the very early stages, Bright Canopy already supports a wide range of functionality.
The idea for the company was actually born when Glover read Inara Pey's post suggesting that the Amazon cloud could be used to run an alternative for SLGo. He posted a link to a sign-up form in the comments at the article, and Bright Canopy was born.
The company uses the Frame streaming platform as its backend, allowing it to easily access fast cloud servers with hefty graphics cards located around the planet. The video — and sound — is sent to the user device, and input from the keyboard, mouse and microphone is sent back up to the cloud.
Since it generates its own graphics, users don't need to have a graphics card on their computers. It can run in "Ultra" graphics mode on a Chromebook, for example, and the company also plans to have mobile apps for tablets and smartphones.
Since billing is by the house, the service can scale indefinitely.
"We can scale up on the same sort of cloud that runs Netflix if that helps you imagine the scale," said Glover at an in-world meeting of users and potential users two weeks ago. Glover is also known as Chaos Priestman in-world.
Voice is already supported, "but it breaks up right now," said Glover.
User settings will persist between sessions, and customers will be able to save images to their Dropbox and Google Drive accounts.
Users will also be able to upload files, making this a usable platform for in-world building.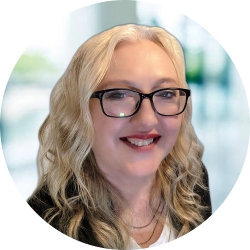 Latest posts by Maria Korolov
(see all)