Seven years ago when I began Paris METRO Couture, in Second Life, there were very few insider tips on how to start a fashion business. I am a business person who has designed apparel in the real life as well, and so I wondered, do the same principles apply to virtual fashion businesses?
Now, seven years later, I can assure you that yes, yes they do — and even more so.
In particular, it is possible to develop a business model that works, that supports that arts, and that also brings me personal satisfaction as an artist.
Here are the five main principles of this business model.
1. Start with your passion
You need to choose an area of the fashion business that you love and would do it for free — even in your sleep, if you could.
The fact is it takes many long hours to create any business. There will be times there are no sales, down times, and times where you will be creating and working into to wee hours of the night.
Finding your passion, and following your inner desires will reflect strongly in your new business. If the passion is not there, the business will fade, and not have what it needs in sales to self-sustain.
For example, I started out with the business of apparel design, but used the sales income to support an art gallery system, my secret passion, so that other artists could exhibit their art. It is a mutually supportive model, since each side of it actually helps the other.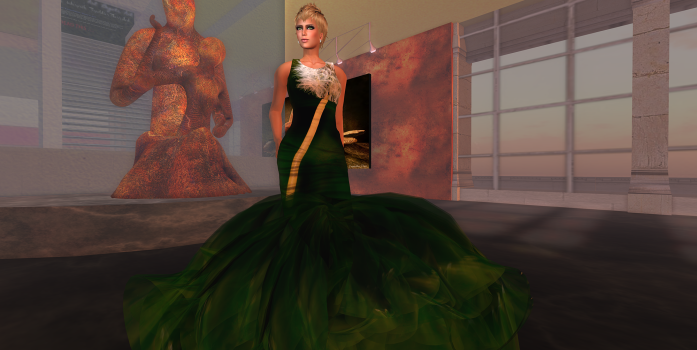 The art gallery component not only keeps me energized and brings in new customers, but also helps motivate a dedicated team of supporters.
AÂ very dedicated team to help you bring your designs to market is essential. Without the tireless efforts of my team there would be little notice of what I do.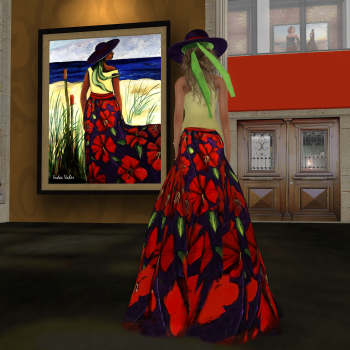 2. Respect your customer
Don't forget that the customer has many options other than your design. There are many choices.
This might seem obviously, but it is very important. It's too easy to fall into the trap of taking your customers for granted, or of thinking that they owe you something because of the hours you put in.
Think of your customer as more than a person who spends money in your virtual store. Think of them as VIPs. It is their repeated visits that are a treasure.
I refer to my collective supporters and customers as "Collectors" of my couture.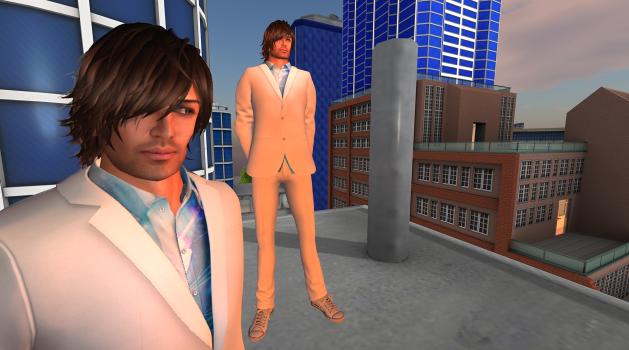 3. Invest in your first impression
You only have a few seconds to make an impression. How do you spend it?
In a virtual world, time seems to pass much faster than in real life. Your VIPs can click and be gone in a blink.
That means you have just a few seconds to hold their attention.
Making a virtual store that is uniquely interesting, that offers something visually worthy of a visit even if they do not shop, could never be more important than now.
The biggest mistake is to put up a lot of same-size vendors, no frames, with uninteresting photos. Make your business a memorable experience that extends past the actual apparel item they may be seeking.
4. Your groups are your biggest assets
In both Second Life or OpenSim, groups are your most powerful tool to get your message out.
Creating a group should be the first thing you do.
As you find individuals to join, one by one you have found the perfect match for what you design with others who want to wear it.
Groups offer instant gratification, and are the place where you can reward your VIPs for staying with you as you grow.
I offer a gift upon joining my group in the subscribe-o-matics and regularly provide group gifts to express my gratitude.
Do not underestimate this power, and do not put forth anything less than your best as a gift, and you will be rewarded in turn for your effort.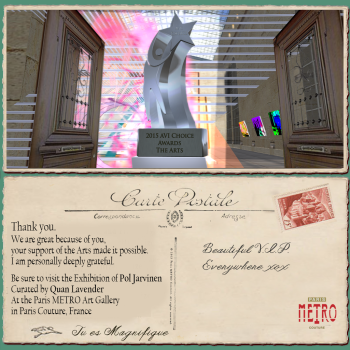 5. Respect your competitors
Your competitors are not your enemies. In many cases, they can be your strongest supporters, and you need to start by supporting them.
This means being willing to refer your customers to other businesses if you do not have what they want.
Goodwill extends a long way in virtual worlds. Sometimes you will not have what a new customer is seeking, have ready a list of referrals, other sims or recommended shops.
This is a practice that may seem like it would cost you sales, but in fact it helps you build trust with your customers. It expresses support for what you really seek, which is loyal and supportive group members who will be forgiving and understanding when something goes wrong — and occasionally it will.
Often, and this takes a little extra time, I will add into my packages a style sheet that provides a list of merchants and sim locations where the photos of my design were taken. This list is good marketing and helps fellow businesses grow, and it saves time when someone ask for the accessories or other items that they saw in my pictures.
Latest posts by Rose Freeland
(see all)