The Adult Metaverse and OpenSim Virtual are still gaining members on Google Plus, but at about half the rate as last month.
Adult Metaverse gained 54 new users, the biggest growth of any OpenSim-specific community, for a new total of 745 members.
OpenSim Virtual gained 52 new members and retained its place as the largest OpenSim-focused group, with 1,403 members.
OpenSim Scripters was the third-fastest growing, with 50 new members, for a new total of 86 members, while the Hypergrid WIP Show gained 30 members for a new total of 96.
The slower growth rate could be due to the start of summer, or it could be due to continued uncertainty about the survival of Google Plus as a social network. Last week, its Photos function was spun off, following a similar situation with Hangouts.
However, Bradley Horowitz, Google's head of Streams, Photos and Sharing, just emphatically told BackChannel, "Google Plus is not dead. In fact, it's got more signs of life than it's had in some time."
Largest metaverse communities on Google Plus
Google Plus is an attractive place for OpenSim discussions because of its easy integration with group calendars, a range of notification options, and the fact that Google dropped their real names policy last summer.
See the full list of Google Plus communities we're following here.
This month's 15 largest communities: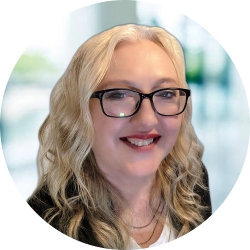 Latest posts by Maria Korolov
(see all)