Update: Linden Lab has posted an official notice confirming the news.
Linden Lab is shutting down third-party currency exchanges, CrossWorlds exchange owner Tony Bastianelli told Hypergrid Business today.
According to Bastianelli, he received an email today telling him that his reseller account will be shut down on August 1, and he will no longer be able to purchase Lindens on the LindeX, or resell them to Second Life users.
Third-party exchanges such as CrossWorlds, Podex, DXexchange, Eldex, AnsheX, ZoHa Islands, TeleDollar, Ruexchange, MoneyServers, FirstMeta Exchange, Coinek, Clip Market, Cash Services, Bulido, Affordable, Virtuatex, Viagame, Exchange4SL, vForEX, and Virwox have been allowed since spring 2013 as part of the Linden dollar authorized reseller program, but were only allowed to sell Linden dollars to customers, not buy them. Previously, exchanges were able to both buy and sell Lindens.
Many of these exchanges were based overseas, and made it more convenient and less expensive for international users of Second Life to buy the grid's virtual currency.
Bastianelli said that he will close down CrossWorlds on June 30, since that is the end of the company's tax year.
"There is nothing else to do," he said. "Linden Lab has left all exchanges with no options."
The Gibraltar-based CrossWorlds exchange was founded seven years ago, and serves around 6,000 customers, he said, mostly from the U.S., Canada and the U.K. CrossWorlds offers an advantage to users in that it accepts Bitcoin for payment. The official Lindex exchange currently accepts PayPal, credit cards, and Skrill.
The Skrill option was added this January, and supports a wide variety of international payment methods.
"We've found that these options support the vast majority of Second Life users, and we have therefore made the business decision to close the Authorized Linden Dollar Reseller pilot program," Linden Lab announced in a post today on its website.
According to the letter to CrossWorlds, currency exchanges will be able to continue purchasing Linden dollars on the Lindex until July 1. After that, exchanges will only be able to sell their existing currency reserves. and money left on August 1 will be transferred to the exchange's primary account.
"We realize this transition may be difficult and we are here to assist during the process," the letter concluded.
There was no warning or any other communications, Bastianelli said.
"But I think we all knew this was going to happen, in our heart of hearts," he said.
OpenSim impact
Some exchanges offering OpenSim currency services, including Virwox, Eldex, DXexchange, and Podex, make their revenues primarily from trading Linden dollars.
It's not clear whether these exchanges will be able to survive on OpenSim transactions alone.
So far, none of the other exchanges have publicly commented on the issue, or responded to questions from Hypergrid Business.
Linden Lab spokesman Peter Gray confirmed the news, but did not provide any additional information.
Podex, the most popular exchange with OpenSim grids, trades currency for Avination, InWorldz, Virtual Highway, ZanGrid, Adult Grid, Lost Paradise, YRGrid, Great Canadian Grid, My Virtual Community, DigiWorldz, YSLife Grid, Bearkat Enterprises, Virtual Life, Island Oasis and Moebius Grid.
Virwox trades Avination's currency but is best known for the Open Metaverse Currency, or OMC, a hypergrid-enabled, multi-grid currency accepted on 54 virtual worlds.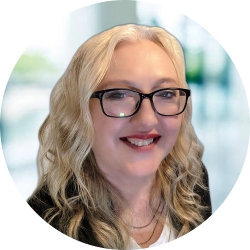 Latest posts by Maria Korolov
(see all)