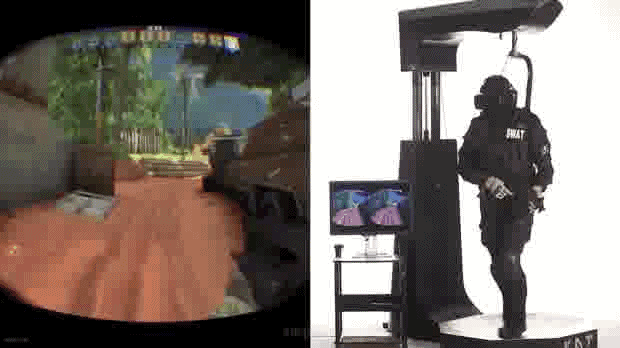 A new virtual reality treadmill, Kat Walk, uses a parachute-style harness instead of a waist-high ring to keep people in place — and is already 84 percent of the way to its $100,000 fundraising goal with 28 days still to go in the fundraising campaign.
The treadmill is from KatVR, headquartered in China, with delivery projected for spring 2016. An early bird backer price, $399, is all gone, but a couple of units still remain for $499.
The company says this treadmill design is particularly well-suited to first person shooter games, and provides a more natural range of motion than other treadmills.
It's main competitors are the Virtuix Omni, currently available for pre-order at $700 and the Cyberith Virualizer, at $1,250, both with shipping scheduled for the last quarter of this year.
Given the price tags, it is likely that the early buyers of these virtual reality treadmills are likely to be video arcades, themed bars and restaurants, and similar out-of-home destinations.
The startup is headed up by CEO Kaye Pang, making it the third Asia-based virtual reality startup headed up by a woman.
Japan's FOVE, a headset known for its eye-tracking feature, is headed up by CEO Yuka Kojima. It's expected to hit the market next year.
Beijing's ANTVR, which makes several types of headsets, was cofounded by a woman, Nie Jingzhou. It's a great-looking line of products but, unfortunately, the website is all in Chinese and it's not clear how to order for delivery to the U.S. However, their lowest-end, open-side headset is available for $45 from AliExpress.
Watch a video about Kat Walk below.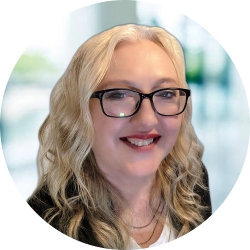 Latest posts by Maria Korolov
(see all)