It's been a good-news, bad-news summer for Virwox, the European virtual currency exchange that used to dominate third-party Linden Dollar trading.
On August 1, all third party Linden Dollar trading officially came to an end. And, before that, the Avination grid cut off its ties with Virwox, and warned users not to trade the grid's C$ currency there — the currency is still traded on the Podex exchange.
But now the Mobius Grid has become the latest to join the OMC bandwagon, and it's working out well.
High rates and slow refunds
Back in April, Avination disclosed that it had lost $126,000 to cybercriminals, and that it was rebooting its currency as a result.

"After the currency re-roll, we found that Virwox would still accept money from people, but not pay out the C$," said Avination grid owner and founder Melanie Thielker. "Instead, they did nothing and only refunded customers after they complained."
In addition, Virwox was charging exorbitant rates, she added.
In fact, users can still buy both C$ and Linden Dollars on Virwox, but there is no way to transfer that money to avatars. In testing it out, I bought and traded some Linden Dollars — paying a fee at each point — and Virwox allowed the transactions to go through even though there was no point in them.

"With respect to Linden Dollars, we have many users who still have Second Life Lindens in their VirWoX accounts, and will give them the opportunity to trade them back to other virtual or real currencies for an indefinite period of time," said Frank Kappe, a professor at the Institute for Information Systems and Computer Media at Austria's Graz University of Technology, and one of the creators of the OMC. "It's too early to say how long this will take. We want to act responsibly and professionally as we did in the past. The same is true for Avination C$."
Hypergrid shopping on Mobius Grid
Meanwhile, the Mobius Grid has adopted the multi-grid OMC currency from Virwox, and the system works well.
To go shopping, you need to start with an avatar on an OMC-enabled grid, such as Mobius itself, or OSgrid, and visit one of the in-world Virwox terminals to set up an account and to connect your avatar.
Look for the giant rotating letter "V."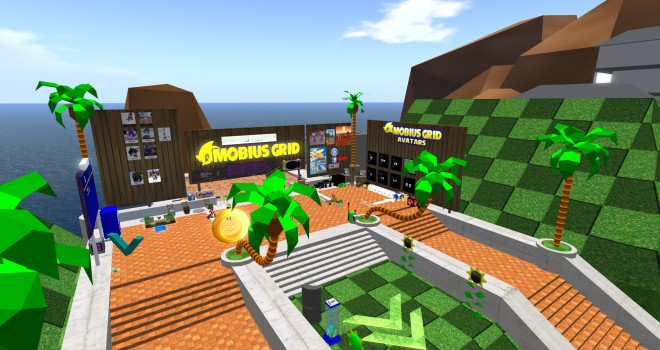 I used my OSgrid avatar to create the OMC account, then transfered in money with PayPal and converted it to OMC.
Then I teleported to the shopping area on the Mobius Grid, at grid.mobiusgrid.us:8002:Green Hill Zone. The shopping area is down the stairs and to the right.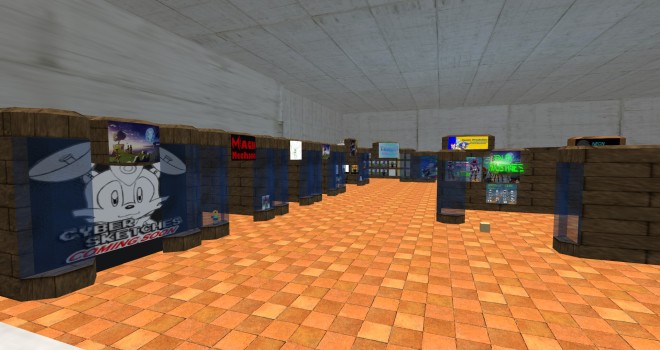 When I arrived with my OSgrid avatar, my OMC balance showed up in the top right of my viewer — even though I was on a different grid. I bought a black tank top and a squirrel avatar.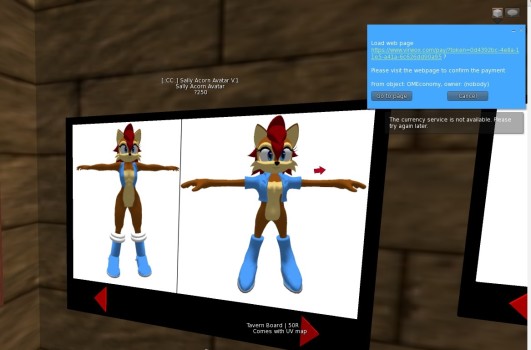 The payment transactions took a little bit longer than one with an in-world currency would have taken, and it required an online confirmation step to approve the purchase.
I unpacked my purchases at a little sandbox behind the welcome sign of the region, and tried everything on before I went home, and I had no problems bringing everything back with me.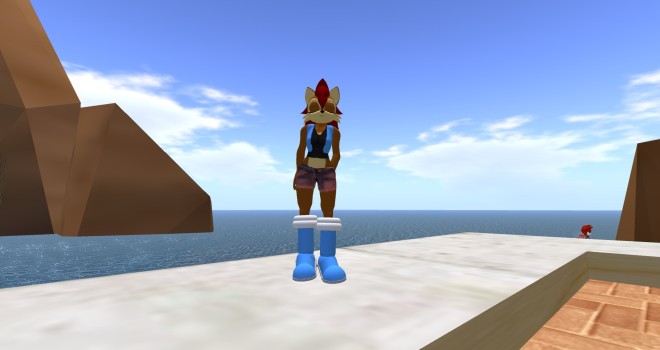 Virwox is committed to maintaining the OMC currency, said Kappe.
"We will definitely continue to support OMC as we still see potential there," he said. "We also have a few other opportunities in the pipeline — for example, new virtual goods, currencies and grids."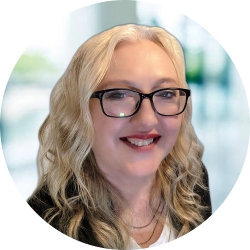 Latest posts by Maria Korolov
(see all)