Although the first consumer version of the Oculus Rift virtual reality headset is not scheduled to be released until the first quarter of 2016, some Hypergrid Business readers have shelled out for one of the preview developer kits — or know someone who has.
If you're one of these lucky people, here are seven great games that you can try  now.
One of my personal favorite shooting games for the Rift, Crashland is aptly built for the platform. It uses full body awareness to achieve an extraordinary sense of immersion. Although it uses a standard gamepad controller, you can fire from your hips, point weapons easily and independently, look over your shoulder or even aim down at various elements in your way as you go about playing the game.
You can adopt your own style of combat and create unique moves as you engage in this addictive virtual reality game, which is available on Oculus Share, but also for Samsung's Gear VR.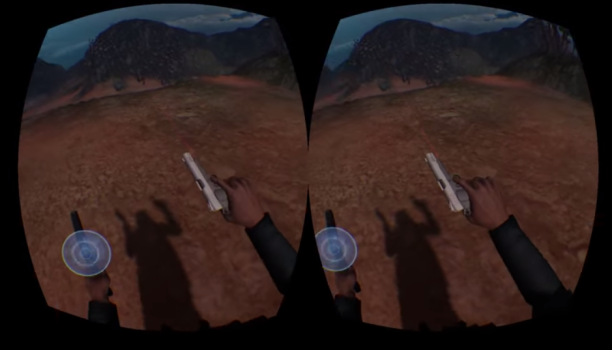 How about a unique, dark game that takes place in a historic setting? This game takes place in a 1930's passenger airplane. Strange occurrences take place and as a player, you need to act fast to survive.
The game lets you communicate with other characters using natural head-gestures such as nods and allows you to take control of your virtual body.
Multiple clues crucial to your survival in the game are hidden within the game environment. You survive Asunder solely on the basis of your observational and puzzle-solving skills.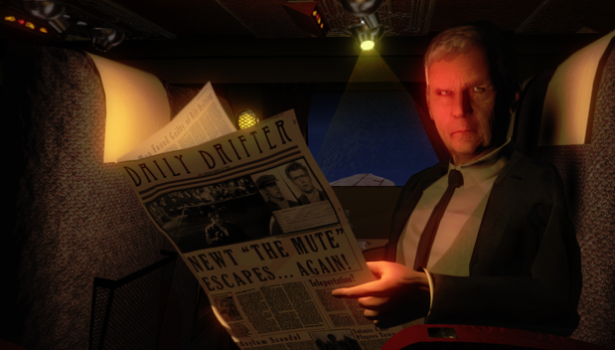 A number of game developers are toying with the idea of implementing horror in virtual reality games. This is an engaging, creepy game-within-a-game that is best experienced with the best headphones you can get your hands on.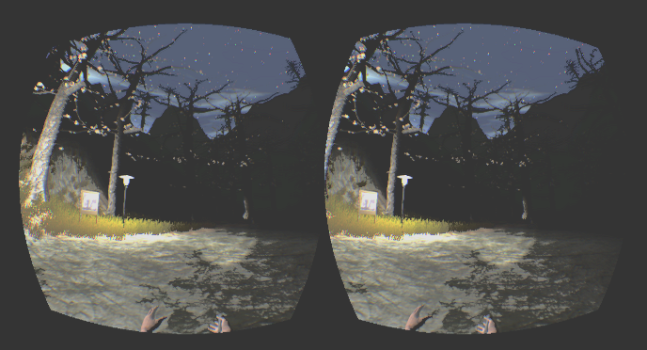 Another shooting game on the list, Time Rifters is for those of you who are looking for a single player cooperative game. How do you play cooperatively by yourself? By replaying the game as your own teammates or as clones of yourself. The game is $9.99 on Steam, and there's also a free demo on Oculus Share.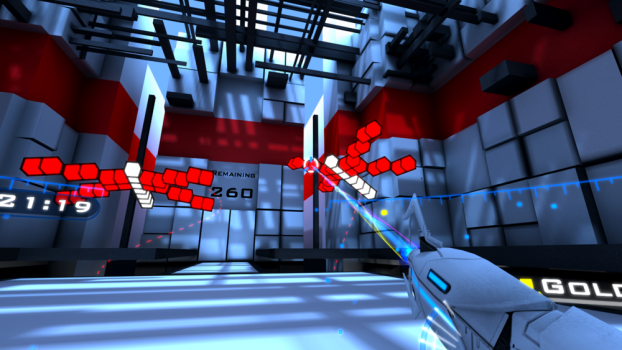 A games that clearly demonstrates the immersive possibilities of virtual reality, Private Eye brings out your detective skills. Move your head to control a pair of binoculars and use them to keep a close watch on the buildings in your neighborhood. There is a killer on the loose, and time is running out for you to solve the mystery.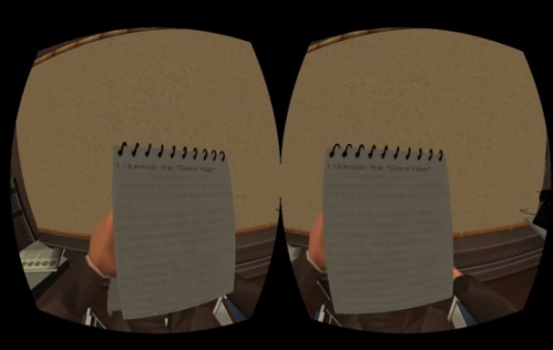 Skeleton Rush is a basic game that gives you the thrill of speeding in the snow. It is more of a simulator and gives you the feel of a winter sliding sport without all the traveling and physical exertion. Explore the frozen track of the game and experience forces of up to 5g as you lie face down on the small sled. Speed through various bends, tunnels and tracks in the snow, getting immersed in the game thoroughly.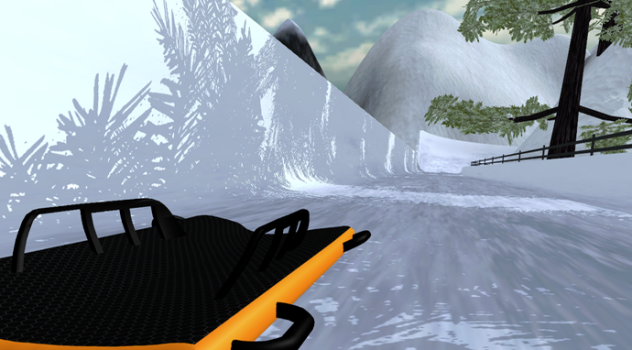 Get a high-speed futuristic racing experience by giving Radial-G a try. The cockpit based game provides you the most comfortable experience when you go about various twists, turns, jumps, boost and rotations around the 'pipe' track (having forking raceways), without making you feel nauseated. And this is just one of the best features of this new breed of game, which gives you a never-before seen racing environment on a VR platform. You can also gaze into the distance for intuitive tracking. Get the early access version on Steam for $12.99, a free demo version on Oculus Share. There is also a free Android version for Google Cardboard-compatible headsets.
There are many other Oculus-compatible games on Oculus Share and Steam. Expect to see bigger games — and bigger names — as the official Oculus Rift release date gets closer.
Meanwhile, what are your favorite games? Let us know in the comments!

Latest posts by Ann Lewis
(see all)