With around 2 million Google Cardboard devices already in user hands, and Taobao and AliBaba alone selling 300,000 additional units a month, mobile-based virtual reality is going gangbusters.
The iOS app store and Google Play have hundreds of virtual reality apps. Microsoft's app store has less than two dozen.
So, it looks like Microsoft has not only totally missed the mobile boom — with a 2.5 percent market share, ouch! — it's also missing the virtual reality boom.
But wait… is that a Microsoft version of the Google Cardboard on the horizon?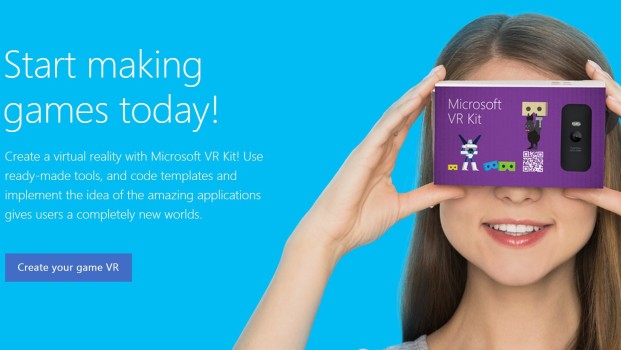 According to an article on Microsoft news site Thurrott, Microsoft announced their "VR Kit" when promoting a hackathon in Russia on October 17. The page has since been taken down.
"The kit works by inserting your Lumia into a cardboard box and then holding it to your face," said the article.
Of course, making the cardboard box is the easy part — in fact, Google has opensourced the plans.
The hard part is creating a tool kit that helps developers build virtual reality apps for the platform. In addition to supporting the side-by-side view that virtual reality apps require, there also needs to be a mechanism to tell the app whether the user has turned their head into a different direction.
Of course, with Microsoft's rotten market share, it's hard to believe that any developer would want to bother to port their apps over.
Unless Microsoft comes out with something really amazing and innovative, like the Samsung Gear VR headset, but wonderful enough to make customers want to switch phone platforms.
Unfortunately, Microsoft's business model has historically been of people buying their stuff because they need it for work, because everyone else is using it, and because it costs less than Apple — not because it's so wonderful that everyone is just rushing to use it.
Today, Google's Android platform is the one everyone is using that costs less than Apple, not Windows. And once someone has climbed to the top of this network effect, it's extremely difficult to unseat them. Unless there's a major platform change.
So far, Microsoft isn't showing any signs of understanding what the new virtual reality platform is going to be all about.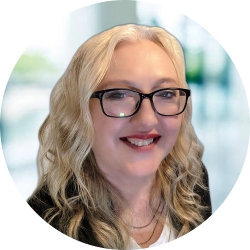 Latest posts by Maria Korolov
(see all)