The Kitely Merchant Fair starts tomorrow with freebies, events, and more at the Kitely Hypergrid Merchant Fair region on Kitely. Teleport via hypergrid to grid.kitely.com:8002:Kitely Hypergrid Merchant Fair.
The Kitely Merchant Fair is going to be held in the brand new Castle Cafaeron, which is up for sale as well.
"The plan is to round the event off with a Halloween party in a specially designed area that myself and Zuza collaborated on," fair organizer Ozwell Wayfarer told Hypergrid Business.
Many of the merchants on Kitely Market are offering sales and offers during the fair.
Here are some highlights:
"I know many are planning surprises," added Wayfarer. "I will be releasing one of the largest builds ever released by Worlds End and offering a deep discount for fair attendees, among other things. But beyond that, my lips are sealed for now."
While there are sales and shops to see, there will also be a special mini-hunt across four regions on opening day which will include treasure chests from World's End, 21 Strom, Sweet Distractions and more.
"I am not telling what the prizes specifically are, but there will be instructions and a prize checklist to be found at the Landing Zone," said Wayfarer.
This event may partially be about the shopping and fun but it is also about the community behind it. Chic Aeon of By Chic is one of those displaying a stall at the fair this year.
"I am on Kitely Market because it is the best place to sell more sales in OpenSim," she told Hypergrid Business. "Any closed commercial grid — or commercial grids in general — have a small population and limited market. Kitely serves everyone."
According to Aeon, what makes her products special is that they are made in Blender with the latest mesh texturing techniques.
"They are original mesh, made using the cycles render engine to create textures that look like you have materials enabled — even when the viewer doesn't have the ability to see builds as such because of computer limitations," she said.
Aeon has a few new releases like her Graveyard , Islands and Terrain Set, Rustic Garden Shed, and Campfire Set. You can find all of these and a winter tree freebie at Chic Aeon's stall at the Kitely Merchant Fair.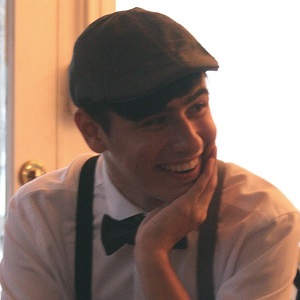 Latest posts by Tyler Brabo
(see all)