With Halloween slowly encroaching on us like a spooky ghoul, there are parties, hunts and games all over the metaverse for this special and scary season. Here's a list of more than a dozen events, all just a short hypergrid hop away.
1. OSgrid Halloween Dance
The most popular grid on the hypergrid is having its annual Halloween Dance on its All Hallows Plaza region starting at noon Pacific time on Saturday, October 31.
Address: hg.osgrid.org:80:All Hallows Plaza
2. Lighthouse Point Halloween Party
Dress up and head down to AvatarFest 2015 this Halloween for dancing, costumes, and fun. The event starts at noon Pacific time and DJ Cataplexia Numbers will be the DJ for the night.
Address: hg.lighthousepoint.co.uk:8002:LHP
3. ZanGrid Partyland Halloween
ZanGrid's Halloween Party lasts from October 25 to Halloween night on October 31. A week long party with live DJ's and artists. There is also a bonus Halloween Hunt that is being held there as well.
Address: login.zangrid.ch:8002
4. Halloween Expo
This event has already been running since the 10th of this month and if you've been on Hyperica recently we have a board up for it, but I thought it deserves a mention. The Tangle grid is hosting a Halloween Expo with all things spooky on their grid. This expo is running from October 10, all the way to November 15, just in case you missed it during the Halloween season.
Address: tanglegrid.net:8032:HG Station 1
5. Littlefield Grid – Halloween Bash
Littlefield will be throwing its Halloween Bash, a costume party, filled with dancing, live DJ's, rides and attractions, haunted house, and a maze on Saturday, October 31, from 8 p.m. to midnight Pacific time.
Address: lfgrid.com:8002:Stonehaven Party Isle
6. Metropolis Halloween Party
Metropolis is hosting a Halloween Party during their Summer of Arts exhibit. DJ Ladyjo Martin will be handling music that night so be prepared for some dancing! Dress code is scary costumes. The party starts at 2 p.m. Pacific or 10 p.m. Berlin time on October 31.
Address: hypergrid.org:8002:soa
7. Halloween Party on Realm
3rd Rock Grid is hosting a Halloween Party on October 31 to celebrate All Hallow's Eve. The party will be in the castle on the region Realm. Costumes are encouraged and there is a prize for the best costume. The party is scheduled for 9 a.m. to 1 p.m. Pacific time.
Address: grid.3rdrockgrid.com:8002:Realm
8. DigiWorldz Favorite Halloween Build
DigiWorldz is hosting a Halloween build contest on the region Shadow and voting is open until 9 a.m. Pacific on October 31. The winner of the contest will win $10,000 worth of local currency to use inside the grid.
Address: login.digiworldz.com:8002:Shadow
9. Great Canadian Halloween
The Great Canadian Grid is going all-out this year with several Halloween-themed events.
Shayne Jonstone is hosting a Halloween costume party on the region Marina Bay on the Great Canadian Grid with DJ Tommy Seetan. The time of the event is at 7 p.m. Pacific on October 31. Costumes required. White on the Marina Bay region, also check out the Haunted House, with three floors of haunted fun. Bring your gun from Zombie Infection and try and kill the monsters in the swamp.
Address: login.greatcanadiangrid.ca:8002:Marina Bay
Great Canadian Grid's Pixel Hollow is also hosting a Halloween party, Hellbilly Halloween, with multiple horror themes and partying and DJ Nox Darkness. There will be trivia and prizes throughout the night. The event starts at 3 p.m. Pacific on October 31.
Address: login.greatcanadiangrid.ca:8002:Pixel Hollow
AAcme City is hosting Halloween Haunting from October 23 to November 4, with free hats, rides on the exorcist bed, and funny tombstone sayings. This event has everything: zombies, vampires, skeletons, an alien with bad breath, ghosts, a clown and a normal-looking guy in a nice suit with a caramel mochaccino.
Address: login.greatcanadiangrid.ca:8002:AAcme City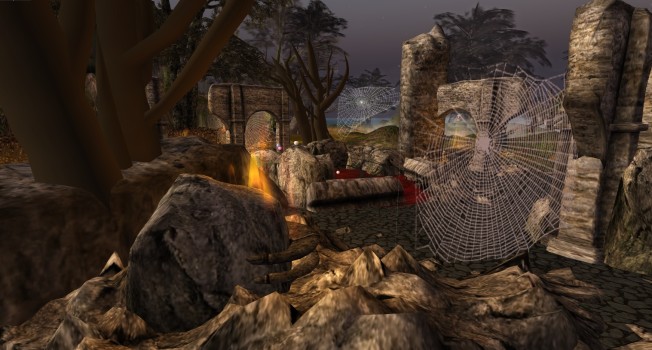 Also check out Something Wicked This Way Comes, four Halloween-themed regions with five haunted houses, a haunted maze, castle ruins, Club Wicked and more. The build is scheduled to run from October 24 through the end of November.
Address: login.greatcanadiangrid.ca:8002:Pacifique Bay
10. Ultimate Halloween
Visit the Seanchai Library on Kitely on Thursday, October 29 at 7 p.m. Pacific for an evening of spooky stories. In the grand tradition of the works of Edgar Allan Poe, H.P. Lovecraft, and Anne Rice, tonight's book "The Ultimate Halloween" gathers together a collection of new and old, unique and terrifying fantasy and horror stories centering around the holiday known as All Hallows Eve.
Address: grid.kitely.com:8002:Seanchai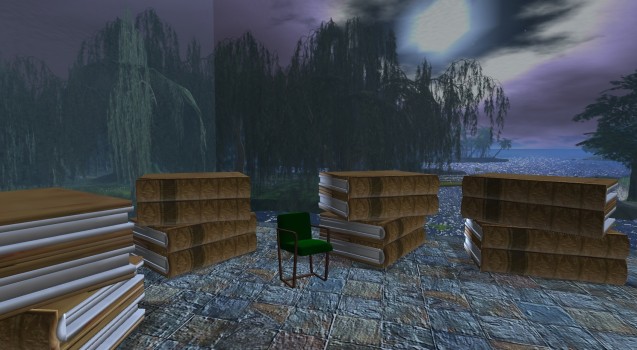 11. Kodinpump Pumpkin Hunt
Annual pumpkin hunt by Angie Menges, Nani and Ange, with 30 gifts to find this year on the Kokinpump region on OSgrid and Metropolis grid. The hunt runs through November 15.
Address: hg.osgrid.org:80:Kodinpump or hg.hypergrid.org:8002:Kodinpump
12. Dare to Be Bare: "Tired of Wearing Costumes" Edition
Hedonism on Refuge Grid is hosting a post-Halloween party, Dare to Be Bare, on November 1, at noon Pacific and will run until midnight or later. After all the preparation of Halloween costumes and events, they are celebrating with a strict "No Costume" rule — in fact, no clothing at all. The event is 18-plus.
Address: refugegrid.com:8002:Hedonism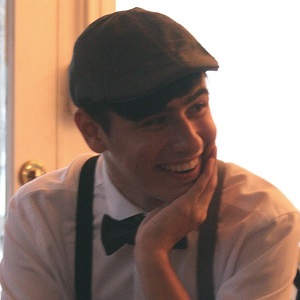 Latest posts by Tyler Brabo
(see all)