New Zealand-based virtual reality startup 8i has received $20 million from Samsung and other investors to enable virtual reality users to immersively engage with realistic 3D video captures, or holograms, of people.
"Wellington is the perfect place to scale this company," 8i CEO and co-founder Linc Gasking said in a statement. "There are so many world leaders in visual effects and digital media here"
Samsung is coming on board through its Samsung Ventures. Other investors include movie star Ashton Kutcher's Sound Ventures, Elisabeth Murdoch's Freelands Group and Discovery channel founder John Hendricks. 
The company creates the 3D content by capturing live video of real persons using multiple video cameras and then turning the data into a hologram. It already owns live 3D content that is ready for use by third parties.
"You'll dance with Beyonce in your living room, virtually test drive a Tesla with Elon Musk, and watch your home team from your sofa with your favorite athlete by your side," said Gasking on the company's Facebook profile.
End users can experience the virtual environments on Oculus Rift headsets according to a company's press release.
Applications include virtual filming, sales, education, and online dating, the company said.
In addition, the platform will also allow end users to create virtual reality content.
The company has a production studio in Hollywood and offices in Wellington and San Francisco.
Watch a demo video about the platform below.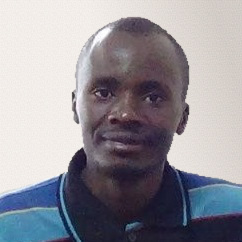 Latest posts by David Kariuki
(see all)