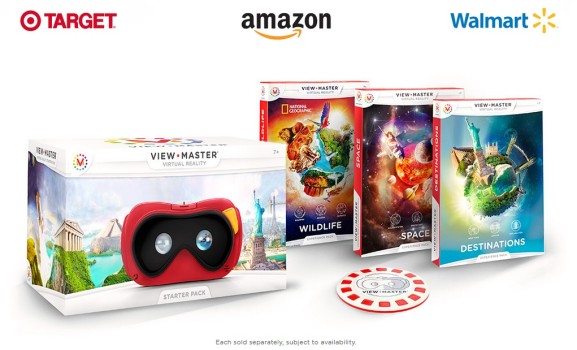 This Christmas shopping season promises to be a good one for virtual reality, with a $30 View-Master virtual reality headset hitting the market just about now.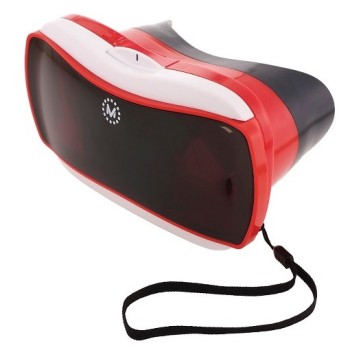 This is brightly-colored headset from Mattel that is fully compatible with the Google Cardboard standard and can play any of the hundreds of the virtual reality apps in the Google Play store, as well as YouTube's 360 videos.
The headset is light and easy to use, but the lenses are not adjustable, so it might be uncomfortable for some people.
However, the headset can also play the company's proprietary apps as well as its $15 "experience reels," which are sold separately. There's a nice video on Mattel's View-Master site that shows how the reels work.
The outside cover is transparent, so that the phone's built-in camera can be used for augmented reality.
The reels come with some cute augmented reality effects, but otherwise seem just to be a marketing gimmick since the actual experiences are just apps you download from the Google Play store. Not that there's anything wrong with marketing gimmicks, especially if it's an easy way for grandparents and other relatives to buy wholesome educational content at a price point appropriate for holidays and birthdays. After all, you can't really buy someone a free app, and a $1.99 app is hard to put under a tree. The experience reels come in a glossy package, and are easy to grab off the shelf and gift-wrap.
The partnership with National Geographic is a particularly nice touch.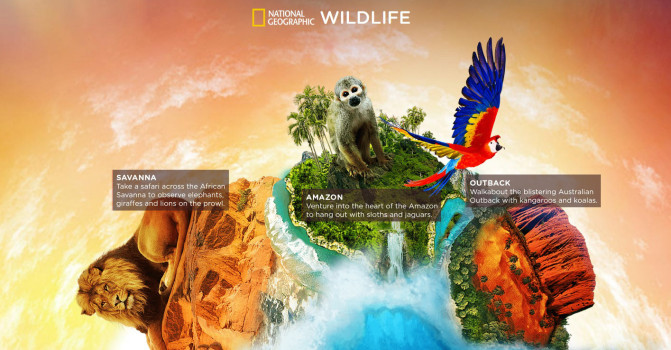 The headset is sold for $30 from Target, Walmart, and Amazon. Some people have already bought their headsets, but general shipping is scheduled for later this month.
It works with most late-model smartphones with screen sizes between  5 and 6 inches, including the iPhone 5 and 6 lines and Samsung Galaxys S4, S5 and S6.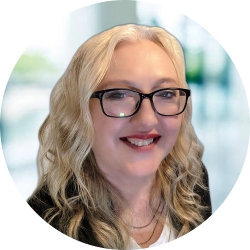 Latest posts by Maria Korolov
(see all)