Argentina-based Voxelus has announced that it is working on a virtual reality game creation tool, viewer, virtual world currency, and virtual content marketplace.
Voxelus co-founder and CEO Martin Repetto told Hypergrid Business that the new platform will be released in the first quarter of 2016 will work on as many virtual reality devices in the market as possible.
"We are building Voxelus on top of Unity and we plan not only to support Google Cardboard but as many virtual reality-capable devices out there," he said. "Cardboard support will be released early 2016 or even sooner."
The virtual currency, Voxels, is based on the Litecoin cryptocurrency, and will be available for pre-sale early next month.
The company's Voxelus Marketplace, will allow creators of virtual content and games to sell them to users, and will use the virtual currency for the transactions.
Creation of the marketplace platform is inspired by the company's desire to converge virtual reality with virtualcurrency according to Repetto. The Voxels currency in particular was inspired by Neil Stephenson's novel Snowcrash.
"I also believe that in game currencies with crypto technology are the future for game currencies," said Repetto.
The company will share revenues with creators in the same currency after the content has been sold. Using this currency will make the content accessible to anyone, including those without bank accounts.
The first sale of the Voxels currency took place on October 15 during a private presale to strategic partners and investors. A public crowdsale will begin November 2 at  and will be handled by ShapeShift, Voxelus' strategic partner and investor, and run by Bitcoin entrepreneur Erik Voorhees. The sale will last for 3o days and a minimum order of 100 Voxels will go for between US$25 and US$30.
The Voxelus game building platform will not only make it possible to create diverse types of content, but also help all creators, including those without expertise in coding or creation of 3D content, to create virtual reality content and games "without writing a single line of code," Repetto said.
Already, content creators can import OBJ- and FBX-format mesh objects, he said.
"We feature a simple creator for Macs and PCs that allows you build, share and play worlds in very intuitive way," he said.
Currently, users can create content using the Voxelus Creator application and view it using the Voxelus Viewer. Currently supported devices include the Oculus Rift and the Samsung Gear VR. There is also a non-immersive version of the viewer available.
Once games are created, they can be shared on the Voxelus Marketplace which will be, in effect, a multi-platform app store.
The current virtual reality content creation platform supports a maximum of eight users in a single location but Voxelus plans to increase on that to allow as many people as possible. This will become a reality once they have fully adopted Unity's new networking solution, said Repetto.
Voxelus is also working closely with Samsung to integrate a voice plugin that will make possible to have in-world voice, he added. The company is also working on supporting in-world media.
A few weeks after launching at the Oculus Connect conference, their virtual reality content creation platform has already attracted over 20,000 downloads. The company estimates that the platform will host a lot of consumer-generated virtual reality content and games given the current high cost of producing content.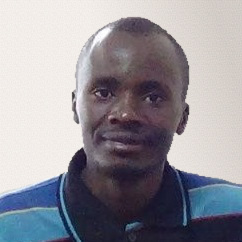 Latest posts by David Kariuki
(see all)