It's back to the past for AviWorlds this week, as the grid has moved to turn off hypergrid connectivity and start charging for uploads.
By our count, this is the fifth time the grid has turned off hypergrid connectivity after turning it on. The previous time was last winter, not counting times where the grid has turned hypergrid on and off very briefly.
Creators will receive a one-time upload fee credit, grid owner Alexsandro Pomposelli told Hypergrid Business.
In the fact, both decisions are designed to protect in-world creators and merchants, it seems, as it will make it harder for people to bring in freebies from other grids, or to upload freely-available content such as Linda Kellie files.
"By imposing an upload fee price it will discourage many people from uploading XML files or copybot [content] into the grid," Pomposelli said. "And by closing hypergrid, it will prevent residents from bringing in corrupted items and freebies which disrupts the grid's economy."
There is also another reason for the grid to turn off hypergrid at this time — it has recently launched an online marketplace.
"With the hypergrid, it is creating a very very unfair market situation for AviWorlds' Second Life creators that are coming in and creating and listing in our new marketplace," he said.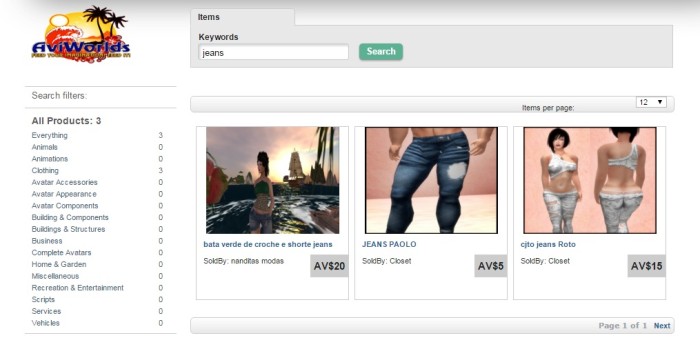 Currently, the AviWorlds marketplace lists just 215 items.
By comparison, Kitely Market currently lists more than 11,269 unique items, most of which can be directly delivered to other grids.
Now that AviWorlds is no longer hypergrid-enabled, however, Kitely Market deliveries to AviWorlds will also be turned off.
"We will suspend Kitely Market deliveries since we have a tremendous amount of content being created by Second Life creators in our marketplace," Pomposelli said. "We are self sufficient now."
It is possible for non-hypergrid grids to allow Kitely Market deliveries — instructions here — but it takes extra effort on the part of the grid. Hypergrid-enabled grids, however, unless they specifically take measures to shut off deliveries, by default accept Kitely Market deliveries. Currently, that includes more than 104 different grids.
DMCA protection
In another effort to protect content on the grid, AviWorlds has signed up with a service from DMCA.com. The company offers a free logo that customers can put on their websites, and a paid service that files DMCA takedown requests on behalf of clients. It also offers a service to look for infringing content on the Web.
None of this offers any benefits to grid owners, however, since it offers no protections at all for in-world content, Google Alerts does a decent enough job to help web owners discover if their photos or articles are copied elsewhere on the Web, and anyone can file a DMCA request for free.
In fact, the main benefit of the DMCA law is not that it protects content — currently copyright laws are in place to do that. The DMCA protects websites, grids, and other content-sharing platforms from being sued in the United States because of illegal content uploaded by users.
In order to benefit from the DMCA protections, a grid has to comply promptly with take-down requests, and to file a registered agent form with the US Copyright Office.
InWorldz, Virtual Highway, DigiWorldz, and Kitely are among the grids that have already registered. This means that they cannot be sued by content creators, as long as they comply with the take-down provisions of the law.
"I will list AviWorlds into that office," Pomposelli said.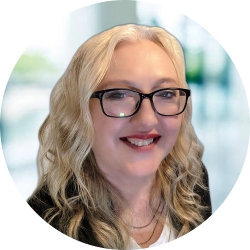 Latest posts by Maria Korolov
(see all)