LandMark Entertainment Group is bringing theme park experiences to living rooms — via virtual reality.
The company, best known for traditional rides and other theme park experiences based on movies such as Jurassic Park and Terminator, is planning to release the Pavilion of Me virtual entertainment portal,  in the fall of 2016 after Oculus, Sony and Valve launch their virtual reality headsets.
Users will access the immersive Virtual World's Fair through the Pavilion of Me entertainment portal, where each user will create an avatar and wear virtual reality headsets to have the experiences. These avatars can interact with one another, making it possible to engage with friends, families, strangers and world leaders.
"The Pavilion of Me media platform will be headset agnostic," said Tony Christopher, president and CEO of Landmark Entertainment Group. "However, it will be optimally experienced through a head mounted display virtual reality headset such as Oculus Rift or the Sony Morpheus."
The Pavilion of Me is a room-based platform where users can watch movies, play video games, lounge with friends, make Skype calls and walk through virtual versions of their old photographs. It will allow users to decorate the room spaces as they like and purchase components to add to the spaces.
The platform will also allow users to access retail sites to buy licensed characters and entertainment properties and digital products, Christopher told Hypergrid Business.
"Just as users can go online to shop at Amazon.com or any other retail site, they can access those shopping destinations in virtual reality through the Pavilion of Me, enabling richer, more visually dynamic shopping experiences," he said.
The company will allow brands to showcase their unique stories, products, services and offerings in engaging and interactive ways on pavilions, and these can be purchased from within those pavilions.
Virtual World Fair, a 200,000-square-foot personal entertainment complex, will follow in 2017. It will be accessed through the Pavilion of Me portal.
Virtual World's Fair will be an immersive theme park experience built around attractions, although it will also include social aspects, shopping, entertainment and education, thus resembling a real traditional world's fair. 
Other lands are "Dataland," a children's wonderland and "Intensity," where leading brands, organizations and countries will showcase their best technologies.
The company is starting only with their own designed and produced content in order to "maintain a high level quality control and to create a great user experience," Christopher said. But, in the future, that might change.
"We do envision at some point that high-quality user generated virtual reality experiences will be a part of the Virtual World's Fair," he said.
The company also plans to launch a series of Live Centers. These are virtual reality-based attractions where users can visit such destinations as a virtual zoo and aquarium, an interactive museum and a digital art gallery, a live entertainment stage, an immersive movie theater and a themed retail experience.
The first Live Center is planned for China, to be established within the next 12 to 18 months, as part of a partnership with a consortium of Chinese investors, the company said in a press release.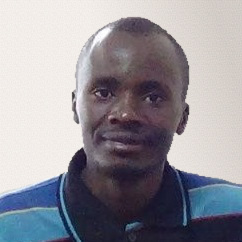 Latest posts by David Kariuki
(see all)