The world's smallest virtual reality headset has arrived.
The Homido Mini weighs half an ounce, and fits into the palm of your hand.
When you fold it out it looks like a tiny pair of glasses attached to a plastic clip.
The clip goes over your smartphone, like this.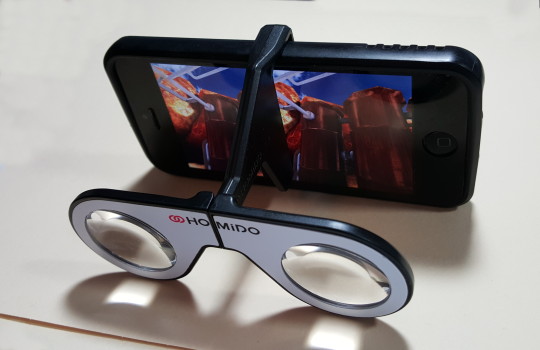 It does work. And it does make it easy to switch apps, because the screen is right there. And for folks who get claustrophobic wearing regular headsets, there's no loss of peripheral vision here.
However, you obviously have to hold it — no headstrap here. And it doesn't come with a case, so if you plan to carry it around, get a small bag or case of some kind to put it in.
It can also slide around. I frequently had to move my head back to re-center the device on my smartphone.
You can get it for 15 Euros from the company itself. After converting to dollars, and paying for shipping, it wound up costing me $30.
Or you can do the smart thing and order it from Amazon for $15.
It comes with a tiny little booklet, and a tiny little QR Code. If you lose the booklet, I've also added the QR Code to this list.
Get the Homido Mini if you're looking for the absolutely smallest possible virtual reality headset. Similar headsets include the Goggle Tech C1-Glass and the Baofeng Small Mojing.
The company behind it also makes a standard headset which is currently available on Amazon for $99. I haven't ordered it yet to try it out because I've been reluctant to spend that much on a Google Cardboard set that cost as as much as the Samsung Gear VR — when the Gear VR is loaded with a lot more functionality.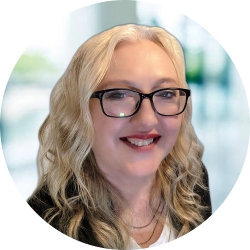 Latest posts by Maria Korolov
(see all)