The Kitely Market saw the first downturn in its listing numbers this month, a result of some housekeeping on the part of management.

"We were forced to remove the listings of several merchants who repeatedly failed to follow our product listing guidelines despite our detailed instructions on what needs to be changed and how," Kitely CEO Ilan Tochner told Hypergrid Business.
For more information, see Kitely's Product Listing Guidelines and Maturity Ratings Guidelines.
I personally ran into this issue, when I uploaded my Hilary Clinton avatar to the Kitely Market — and used an adult base for the skin. I got a note from Kitely to move the avatar to the "adult" category or replace the skin with one that was a bit less anatomically correct.
I uploaded a new skin, this time with baked-on underwear.
Here is what I did to create a safe skin. I went with grandma-style underwear here. Now, if someone wants to use this avatar in a school setting or as the basis for a work avatar, they won't have to worry about accidentally losing their clothes in public. Here is the work-safe version of the Hilary Clinton avatar.
There are now 11,804 different items listed on the Kitely Market, down from 11,847 last month, grouped into 6,017 products — down from 6,067 last month.
Kitely groups items together, so that, say, a red version of a dress and a blue version of the same dress are listed as variations of the same product. Variations can have different export permissions and different prices, as well.
However, the number of exportable items continued to go up, from 7,189 last month to 7,319 today.
The Kitely Market allows merchants to decide whether their content can only be used on the Kitely grid itself, or whether users can export it via OAR downloads, carry it to other grids via hypergrid teleports, or have the market deliver their purchases directly to other OpenSim worlds.
Any hypergrid-enabled grid can accept Kitely Market deliveries by default, unless they specifically configure their security settings to keep them out. But closed, non-hypergrid worlds can also accept Kitely Market deliveries by following these instructions.
There are also around 300Â seasonal listings on the Kitely Market, with products tagged as appropriate for Christmas, New Year's and Winterfest.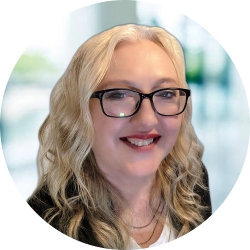 Latest posts by Maria Korolov
(see all)