Samsung launched a virtual reality web browser last week, Samsung Internet optimized for Gear VR, allowing users to surf the Internet without taking off their virtual reality headset.
The app allows users to check email and social media news feeds and read online articles and also supports 360-degree and 3D video streaming, as well as HTML5 videos. The application will make it possible for users search for and watch virtual reality videos on YouTube and on other websites.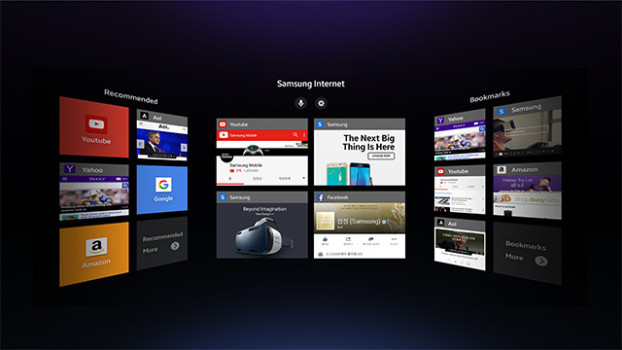 Typing content inside a platform with a virtual reality headset on has been very challenging, and Samsung is hoping to ease that out using a combination of voice recognition and an on-screen keyboard.
On putting on the Gear VR, the welcome screen displays a  rectangular panel and some navigation icons above it. A small target that follows head movement is also displayed. You are able to select and use the menus by simply moving your head to align  the small target with the desired menus.You must also press the activation button on your Gear VR to activate the selection. This is quite helpful since it avoids clicking into menus undesirably when moving the head around, for instance during reading.
Pointing the target to the rectangular panel and activating the selection brings up the text input display. You can input text into the URL or search box simply by speaking out the desired characters or words. Alternatively, you can skip the voice command input to use the gaze mode.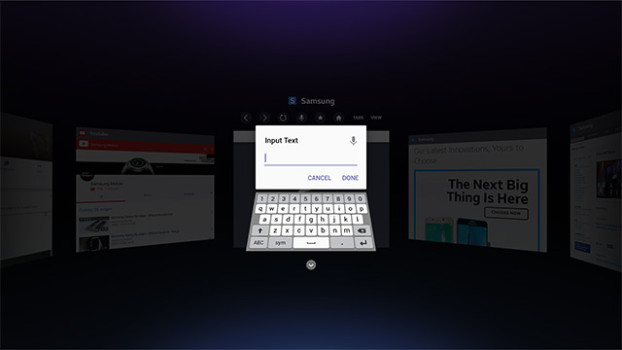 The Gaze Mode allows you to select menus and type in characters such as letters, numbers and symbols simply by gazing at them for about a second or so to align the selection target to them. You also must activate the selection by pressing the activation button on the Gear VR. But that will only make you tired after a short while.
In addition to features such as Quick Access and Tab Manager, it will allow importing of bookmarks from Samsung Internet for Android, its mobile web browser.
You can even open multiple tabs, but a maximum of only five will be displayed as on the front workspace on the panel and the rest hidden.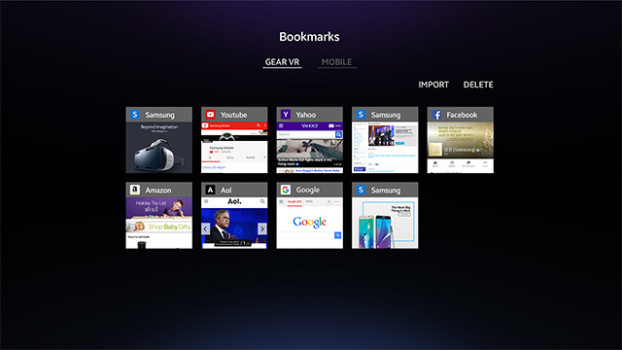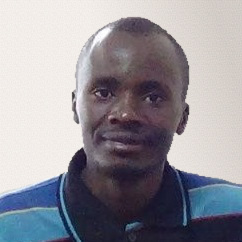 Latest posts by David Kariuki
(see all)