The Fibrum virtual reality headset, from Moscow-based Fibrum Ltd., is a lightweight in every sense of the word — except for price.
It is certainly the smallest and lightest of the all-enclosed headsets that I've tried. The company says it weighs 4.2 ounces. I weighed it, with straps, and it came in at 6.5. That means it weighs about half as much as the Samsung Gear VR.
The field of view is billed at 110 degrees, which puts it slightly wider than the Gear VR. But using the same Galaxy S6 phone with each of the headsets, the Gear VR's field of view is noticeably wider, in my experience at least.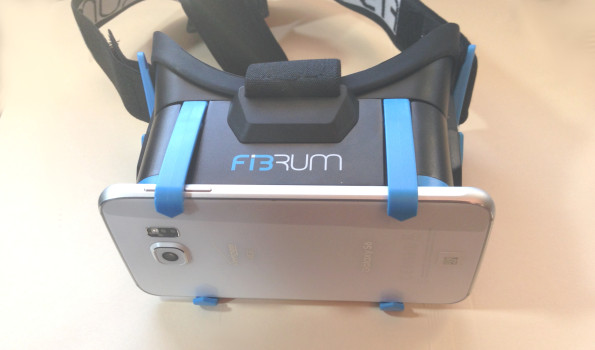 So, aside from weight, and the fact that the Fibrum works with any smartphone, not just the latest Samsung phones, the only other advantage the Fibrum has is that sliding a phone in and out of the headset is pretty quick and easy, and it works even if the phone has a thin protective case on it.
However, at $130 on Amazon, and that's without the external controller, there is absolutely no reason for anyone to buy this headset.
It doesn't fit over glasses. The lenses are not adjustable. The plastic feels cheap and the design makes it look like a toy.
If you're looking for a toy, buy the $30 Amazon View-Master instead. And if you're looking for a nice alternative to the $99 Gear VR, pick up a Baofeng Mojing — just $53 on Amazon and that's with an external controller.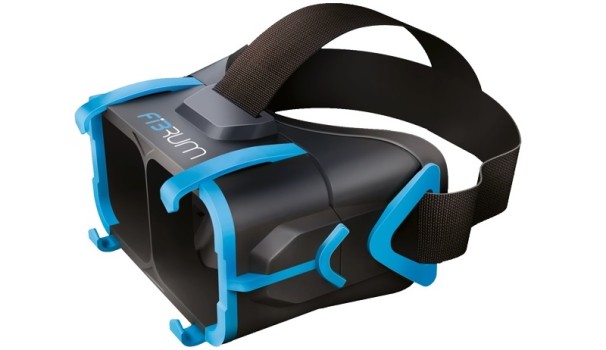 I would recommend buying the Fibrum only if the price was under $50 and the remote was included.
Fibrum is also trying to a sell an apps ecosystem. The headset comes with a Fibrum "Premium Club" gift card that's supposed to give you a free applications starter pack. Despite being able to read both Russian and English — the Fibrum VR Apps application, for example, was a weird combination of both languages — I was not able to actually redeem this card for anything.
Fibrum VR Apps does have a very impressive catalog of virtual reality applications, from both Fibrum and other publishers. My go-to virtual reality demo app, for example, is Fibrum's VR Roller Coaster, though I do have a problem with the way they market some of their other apps. Mission Leviathan VR, for example, is listed as a free app — but once you get a few seconds into it, it asks you to fork over $2.60 to continue.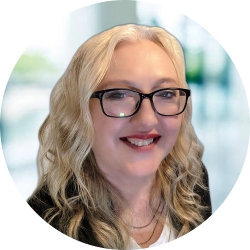 Latest posts by Maria Korolov
(see all)