Oculus VR is now taking pre-orders for the Oculus Rift headset, but at $600 it's about twice as expensive as many expected. The purchase page says the headset will start shipping in May to 20 different countries.
By comparison, the developer kit cost about $350.
The company says that the headset will also be available "in limited locations at select retailers" starting in April.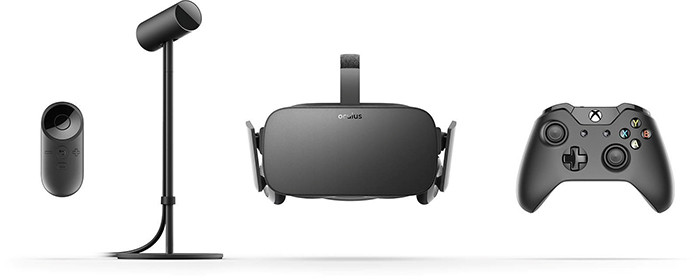 However, the price includes an Xbox One controller, a small remote, an external sensors and two games — the much-anticipated space shooter EVE: Valkyrie and Lucky's Tale.
The remote allows users to browse the Oculus store, explore 360-degree videos and navigate virtual reality experiences.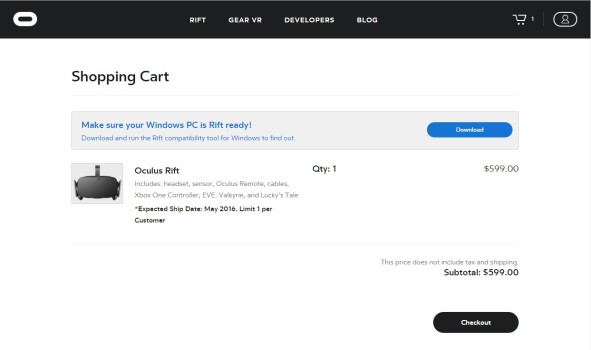 The company also released its recommended specifications for a computer ready to run Oculus Rift experiences. They include:
Video Card: NVIDIA GTX 970 / AMD R9 290 equivalent or greater
CPU: Intel i5-4590 equivalent or greater
Memory: 8GB+ RAM
Video Output: Compatible HDMI 1.3 video output
USB Ports: 3x USB 3.0 ports plus 1x USB 2.0 port
OS: Windows 7 SP1 64 bit or newer
Oculus offers a selection of Oculus-ready PCs on its site, which are in the neighborhood of $1,000 each. So total price for your virtual reality setup if you need to buy a new computer will be around $1,600.
To find out whether your current computer can handle the Oculus Rift, you can download and run the Rift compatibility tool. My computer, sad to say, can not handle the Rift.
Kickstarter backers get free set
All those who backed the Oculus Rift on Kickstarter in 2012 and received a developer's kit will received a free Kickstarter edition of the Oculus Rift, the company said yesterday.
"To claim your free Rift, fill out the survey you'll receive from Kickstarter before February 1, 2016," said yesterday's announcement.
Backers will also get the two free games.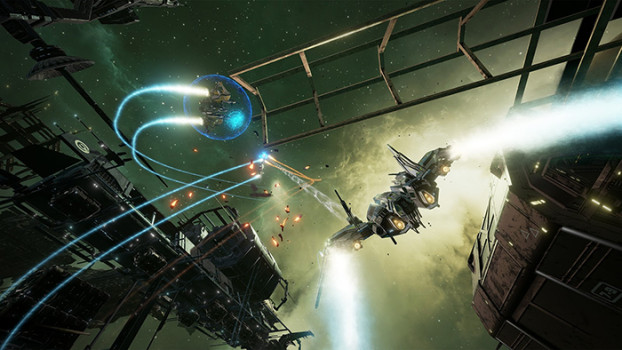 Oculus VR set off the current virtual reality boom in 2012, with its successful Kickstarter campaign, raising nearly $2.5 million. In 2014, Facebook bought the company for $2 billion.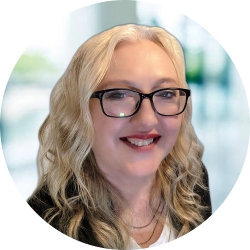 Latest posts by Maria Korolov
(see all)